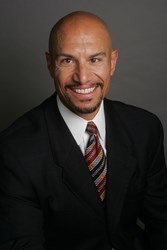 I am so pleased to have been invited to help FAtoday.com reach its greatest potential - Robert Laraia, Founding Partner of Northstar Wealth Partners
New York, NY (PRWEB) November 14, 2013
Robert Laraia, CIC, RFC has accepted an invitation to be a founding member of the FA today Chairman's Club, a group of accomplished business leaders who will set the direction for FAtoday.com, the digital platform for Independent Financial Advisors (IFAs) only.
The Chairman's Club is an exclusive advisory board that provides active guidance for FA today. Members are some of the site's most active members, posting comments and setting an example for other members on high standards of professionalism and successful practice management. Chairman's Club members also take a lead role in providing feedback to FA today to improve the website and make it more useful to its IFA members.
FAtoday.com, which had its beta release launch last week, offers personalized, professional news feeds and a digital professional environment exclusively for IFAs. Only validated IFAs are eligible for membership. Using a combination of intelligent filtering and behavioral modeling, FA today serves members the content that is most interesting and useful to them from a variety of relevant sources in one place.
The appointment was made this week by Jason Bishara, president of FA today, Inc., after Laraia accepted his personal invitation. Chairman's Club members are invited to join based on their widely recognized leadership qualities, digital savvy and demonstrated success running an IFA practice.
"We are grateful to Robert Laraia for providing his time and effort to make FAtoday.com the go-to, one-stop source of news and information that helps IFAs assist build their practices. Robert is a leader in using the latest technology to operate his own practice, and we are so happy that he is willing to share his expertise," Bishara said.
Laraia started his practice in 1985; and Northstar Wealth Partners, in 2008. Northstar specializes in retirement, investment, business succession, estate, charitable giving, and financial planning advice, for their growing clientele. Previously, he worked with Lincoln Financial.
Laraia said, "I am so pleased to have been invited to help FAtoday.com reach its greatest potential by participating in the Chairman's Club. I want to help bring the information IFAs can access to the level of -- or even beyond -- what the large wire houses provide their advisors."
In addition to serving as a Chairman's Club member, has donated his time to many local organizations that support under-privileged children. These organizations include: Cherish the Children, Carbone Charities, Guakia and the Connecticut Association of Latinos in Higher Education. He is a Corporate Board Member for the Village for Families and Children, a 200-year-old social services organization representing Greater Hartford. Bob's past and present memberships include: The Hundred Club of Connecticut, Aventura Florida Marketing Council, Hartford Business Journal's 40 Under Forty and Lexington Who's Who. He is a published author in many local and national financial newspapers and magazines. He has been a resident of West Hartford, Connecticut for a Number of years and he lives with his wife, Lesa, and son Dario.
About NorthStar Wealth Partners
NorthStar Wealth Partners is a full-service, wealth management firm located in West Hartford, Connecticut. They currently employ twenty Partners, and ten, full-time staff members, all who serve the financial needs of small business owners, senior executives, experienced professional, retirees and successful families. All advisors are accepting new clients, and complimentary consultations are available by appointment. Northstar Wealth Partners broker/dealer is LPL Financial.
Securities are offered through LPL Financial. Member FINRA/SIPC.
northstarwealthpartners.com/
linkedin.com/company/northstar-wealth-partners
facebook.com/nstarwp
About FA today
FA today is an exclusive community available for validated Independent Financial Advisors (IFAs) only. Content and resources are tailored to an individual's practice to present the most relevant news, articles, blogs and services all in one place. This allows IFAs to compete and exceed financial advisors from the largest firms by leveraging the community's economies of scale. Customization and validation is seamless because it is based on an individual's broker registration information (CRD). IFAs can build their own communities of like-minded advisors regardless of physical location to share best practices and grow professionally.
FA today was founded in April 2013 by a team of senior executives with extensive experience in Wealth Management, Technology, Online Media, and Platform design.
Independent Financial Advisors can register at FAtoday.com.
LinkedIn: linkedin.com/company/fa-today
Twitter: twitter.com/FAtodaynews
Facebook: facebook.com/FAtodayNews