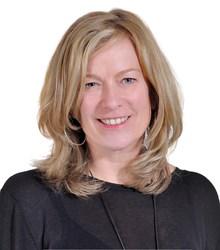 The award recognizes motivators, risk-takers, challengers and stand-outs changing the realm of the retail design world.
Bellevue, WA (PRWEB) November 07, 2013
MulvannyG2 Architecture Retail Market Design Lead and Principal MJ Munsell, IIDA, was named one of DDI Magazine's Retail Design Influencers of the Year. Chosen by readers and editors of DDI, the award recognizes "motivators, risk-takers, challengers and stand-outs changing the realm of the retail design world."
Over her 30 year career in retail strategy, design, and visual merchandising, Munsell has worked with leading retailers such as Nordstrom, Victoria's Secret, The Grove in Los Angeles, Ross Dress for Less, Kohl's, REI, Ben Bridge Jewelers, West Marine, and The Tyra Banks Company. In addition to designing retail environments, she helps clients attract new customers and expand into new markets, create nimble and flexible merchandising, and define omni-channel strategies to leverage the audiences they already capture.
"I'm a stylist at heart," says Munsell. "I enjoy layering textures, materials and meaning to create excitement in the mix. My aesthetic is grounded in a philosophy and style, and I strive to create relevance for retailers and memorable experiences for consumers. Shopping can be called just shopping, but in my estimation we go to the store, the center, the site, or the blog to search not just for things but for ourselves. We search for the places and things that provide the moments when we recognize ourselves. Designing for that context is exhilarating."
The recipient of the 2012 International Interior Design Association Professional Member Honor Award for being on the forefront of retail design, Munsell is an in-demand speaker and industry authority. As MulvannyG2's Retail Design Leader based in the firm's Bellevue office, she focuses on market strategy, thought leadership, and overall design excellence for the retail market sector.
Fellow Retail Design Influencers for 2013 include: Tom Herndon of Macy's Inc.; Harry Cunningham of Saks Fifth Avenue; Richard Moore of Tiffany & Co.; Bill Sleeth of Starbucks Coffee Co.; Aaron Spiess of Big Red Rooster; Paul Lechleiter of FRCH Design Worldwide; and David Hoey of Bergdorf Goodman.
About MulvannyG2 Architecture
MulvannyG2 Architecture designs retail, mixed-use, and corporate offices and interiors for clients and brands of global significance. MulvannyG2 is among the world's 40 largest architecture firms and consistently ranks as one of the world's top two retail designers.
Founded in 1971, the firm employs a staff of more than 350 among five offices: Bellevue, Wash.; Portland, Ore.; Irvine, Calif.; Washington, D.C.; and Shanghai, China. Clients include Westfield, OliverMcMillan, The Irvine Company, Hines, Boeing, Starbucks, Target, Nike, REI, Kohl's Department Stores, Costco Wholesale, Ivanhoe Cambridge, Shanghai Investment Group, Dalian Yida Group, China Resources, Suning Real Estate Development, and Fujian Provincial Power Company.