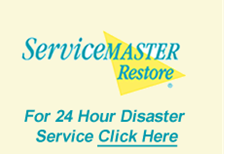 Simplifying and improving the quality of our customers' lives.
Fort Myers, Florida (PRWEB) November 07, 2013
US Image Design is proud to announce the new addition to the family of clients, ServiceMaster Restorations of Lee and Collier County. ServiceMaster Restoration is a full service disaster restoration company providing water damage, mold remediation, fire damage and smoke odor removal services to Fort Myers, Cape Coral, Siesta Keys, Naples, Bonita and surrounding Florida cities.
Bob Wright has been in the home and commercial cleaning business of over 30 years and has dealt with several marketing and web design companies during that time. Many of them promised results via the web and print but were unsuccessful at generating new business.
US Image Design consult first and sell second approach was exactly what Bob needed to take his company to the next level. Bob flew in from Fort Myers to meet with Tirrell Spruill, the owner of US Image Design and was impressed with their marketing approach and immediately partnered with US Image Design to help ServiceMaster Restoration take their business to the next level. In less than a year, ServiceMaster Restoration disaster industry in Fort Myers, Naples, Cape Coral and surrounding cities in Lee and Collier Counties. ServiceMaster Restoration is now receiving over 100 calls a month as of October 2013 and has seen tremendous growth in new business.
Need a water damage specialist in Lee or Collier County, just Google water damage restoration Cape Coral or ServiceMaster Restoration in Fort Myers Fl. At ServiceMaster Restoration, their goal is to restore a property and your peace of mind as quickly and efficiently as possible. Licensed and insured technicians will communicate will be there every step of the way.
In need of marketing services or web design? Just Google, website design company Atlanta, or US Image Design to get more info about anything pertaining to internet marketing.