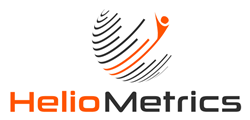 Minneapolis, MN (PRWEB) November 07, 2013
LuciData Inc., an industry leader in eDiscovery, computer forensics and internal threat management, today introduced HelioMetrics, a new software solution designed to facilitate the analysis of big data stores within the healthcare industry. HelioMetrics supplements EHR systems by providing visualizations of user activity which can be used to proactively detect vulnerabilities or facilitate ongoing investigations or audits.
HelioMetrics is able to identify potential data misuse through a series of steps, including data normalization, organization, analysis, and visualization to display what is happening within EHR systems. Its user-friendly dashboards and customizable visualizations make EHR usage clear, accessible, and useful.
According to the Ponemon Institute's Third Annual Benchmark Study On Patient Privacy and Data Security, the percentage of healthcare organizations reporting a data breach has increased and there are more reports of multiple breaches and only 40 percent of organizations in the study have confidence that they are able to prevent or quickly detect all patient data loss or theft.
"Whether you're a large hospital or a small community clinic, your reputation depends on the security of your EHR system," said Jeremy Wunsch, president and CEO of LuciData, Inc. "We help companies, big and small, with eDiscovery and forensic investigations utilizing a software program we designed for internal use and it's time to share this tool commercially to reduce the amount of misuse and abuse of electronic health records."
HelioMetrics enables organizations to analyze data via visualizations, versus numbers in rows and columns. Its suite of offerings includes:

On-Premise Solution: Fully integrated with the organization's defined data sets and includes standard visualizations and dashboards. Customized dashboards are available upon request.
Managed Service Solution: Designed for the resource constrained organization yet fully integrated with the organizations defined data sets. Includes standard visualizations and dashboards.
Audit Solution: Developed for reactive data breach investigations and for proactive time-specific reporting of internal EHR systems.
Forensic Services: Every offering with HelioMetrics includes access to LuciData's world-class forensics investigation services should a review of the employee's visualization display become a cause for concern.
About LuciData
LuciData brings clarity to your data. As a multidisciplinary consulting firm, we provide a proactive approach to Computer Forensics, eDiscovery, and Internal Threat Management that views all three areas as integral pieces of your organization's larger data picture. Our cohesive strategy gives today's fast-paced, time-crunched companies the tools to avoid and respond to litigation, while protecting their intellectual property, brand and reputation. For more information, please visit http://www.heliometrics.lucidatainc.com.