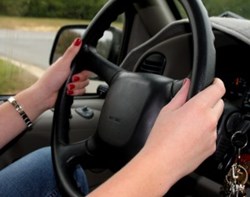 Car accidents are the number one killer of young people between the age of 16 and 24 and that a majority of accidents occur during the first six months of licensed driving
New York, NY (PRWEB) November 08, 2013
Governor Andrew M. Cuomo recently reminded teen drivers and their parents about the dangers of distracted driving and the importance of adopting safe driving habits as part of National Teen Driver Awareness week. In an Oct. 21 press release, Cuomo says he hopes that the combination of tougher legislation, increased crackdown on distracted driving as well as increased monitoring services for parents will help reduce the number of crashes involving teen drivers on New York's roadways.
According to the press release, the state of New York has 331,000 drivers between the ages of 16 and 19. Statistics show that car accidents are the number one killer of young people between the age of 16 and 24 and that a majority of accidents occur during the first six months of licensed driving, the report states.
New York personal injury lawyer Kenneth A. Wilhelm says he hopes the steps being taken by the state to curb distracted driving will bring down the number of injury accidents. "When drivers take their eyes off the road, hands off the wheel or their attention off the act of driving, it can result in serious car accidents," he said. "It is critical that all drivers put away their cell phones or other communication devices and refrain from texting or e-mailing when they are behind the wheel."
There are several steps we can take as parents to help our teens be safe drivers:

Be a role model: If we want our children to put away their cell phones and electronics while driving, we need to do the same and serve as an example.
Buckling up: Make sure that your teen understands the importance of buckling up. Seatbelts save lives.
Watching the speed: Parents should urge teens to not only stick to the speed limit, but also drive at a speed that is safe given traffic, weather and roadway conditions.
Limiting passengers: Limiting the number of peer passengers in your teen's vehicle will help curb distractions.
About the Law Offices of Kenneth A. Wilhelm
The Law Offices of Kenneth A. Wilhelm is a personal injury litigation firm with an unwavering dedication to its clients. With more than 42 years of experience, our firm strives to obtain the best compensation for those who have been injured or those who have lost a loved one due to an accident or by someone else's negligence. We handle cases dealing with personal injury, medical malpractice, wrongful death, workers' compensation, dental malpractice, motor vehicle accidents, pedestrian accidents, rape, paralysis, comas, seizures, false arrest, lead poisoning, trips and slips and falls, falls on sidewalks or stairs, elevator accidents, construction accidents, Erb's palsy, cerebral palsy, brain damage, blindness, hearing loss, dog bite cases, fire and smoke inhalation accidents, bicycle accidents, falls from windows or scaffolds, and many other types of accidents and injuries.
Please contact us toll free 24 hours a day, 7 days a week at 1-800-WORK-4-YOU (1-800-967-5496). We can even come to you. There is no attorneys' fee unless we recover money for you. We can also help with personal injury cases in New Jersey, Connecticut, Pennsylvania, or Florida. If you have been seriously injured in any of the 50 U.S. states, please call us and we will try to help you with your case.
Other toll free phone numbers for us are:
1-800-RADIO-LAW, 1-888-WYPADEK, OR 1-800-LAS-LEYES
The Law Offices of Kenneth A. Wilhelm
445 Park Ave, 9th Floor
New York, NY 10022
(212) 545-7373
Please visit us at: http://www.WORK4YOULAW.com