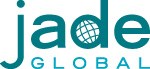 Jade Global's Oracle Accelerate solution for Oracle Warehouse Management addresses the specialized needs of midsize manufacturers. The solution facilitates automated and real time B2B transaction processing and improved warehouse productivity
San Jose, CA (PRWEB) November 07, 2013
Jade Global today announced its Oracle Accelerate solution for Oracle Warehouse Management for midsize high-tech semiconductor companies with industry best practices. Based on Oracle Warehouse Management and Jade Global's B2B solution, the comprehensive Warehouse Management Solution (WMS) can help significantly improve order fulfillment time and supply chain visibility. Jade Global is an Oracle Accelerate solution provider and a Platinum level member in Oracle PartnerNetwork (OPN).
Jade Global's Oracle Accelerate solution for Oracle Warehouse Management can eliminate manual entry, and automate and optimize material handling process to reduce labor costs, improve facility utilization and increase order accuracy. Jade Global has implementation best practices which include a unique methodology to fast track the implementation of Oracle Warehouse Management in a phased manner to start realizing ROI early. The solution also includes WMS industry best practice cost group assignment rules to add inventory value visibility by location and/or item for finance. With Jade Global's Oracle Accelerate solution for Oracle Warehouse Management, enterprises can experience improved customer service, reduced lead time for shipping, and a reliable and faster order fulfillment process, while taking advantage of an accelerated implementation.
With more focus on customer needs and requirements, high-tech semiconductor firms are facing new challenges both internally and externally. Moving to real-time supply chain planning will affect the way companies do business. Customer relations, especially strategic ones, should be able to handle an ever-increasing list of demands, access real-time information, and keep satisfaction levels high. Integrated Chip (IC) houses, customers and suppliers work in an environment where fast time-to-market is the norm that is driving business growth on all sides. In addition, systems must be in place quickly to maximize productivity, communications, performance, and flow between order entry and manufacturing, linking all sites.
Oracle Warehouse Management's new distributed deployment capability is a true game changer in the field of enterprise warehouse management. It challenges the traditional idea of integration by providing a virtually seamless, yet decoupled warehouse management solution. Oracle Warehouse Management can be deployed to power global operations that are independent of other enterprise systems—or tightly integrated with Oracle E-Business Suite. So regardless of the Oracle E-Business Suite version or host system, companies can expect implementation flexibility, greater availability of mission-critical warehouse systems, and the latest features that are offered.
"Our Oracle Accelerate Solution for Oracle Warehouse Management features Jade's B2B solution for contract manufacturer and 3PL integrations that can automatically process transactions using industry standard open interfaces. This can provide more real time visibility of the supply chain inventory within Oracle's applications and help reduce delays in inventory movement and order fulfillment," said Karan Yarmada, CEO, Jade Global.
"Jade Global's Oracle Accelerate solution for Oracle Warehouse Management addresses the specialized needs of midsize manufacturers. The solution facilitates automated and real time B2B transaction processing and improved warehouse productivity for better customer service," said Steve Cox, Vice President, Oracle Midsize Programs. "Jade Global's Oracle Accelerate solution for Oracle Warehouse Management can improve reliability of fulfillment process and decrease rejects and returns and help make your supply chains more agile by better managing your outsourced operations."
About Oracle Accelerate
Oracle Accelerate provides simple to deploy, packaged, enterprise-class software solutions to growing midsize organizations through Oracle's network of expert partners. Created by Oracle's expert partners, Oracle Accelerate solutions are simple to deploy, industry-specific packaged solutions, designed for fast time to benefit, which means getting the right solution in place quickly, inexpensively and with a controlled scope and predictable returns. The best Oracle Accelerate Solutions are based on Oracle Business Accelerators, which are powerful, cloud-based rapid implementation tools developed and maintained by Oracle to get you up and running on a wide range of Oracle Applications, both quickly and reliably. Oracle has more than 290,000 midsize customers who buy Oracle to grow. To find out more, visit http://www.oracle.com/accelerate.
About Oracle PartnerNetwork
Oracle PartnerNetwork (OPN) Specialized is the latest version of Oracle's partner program that provides partners with tools to better develop, sell and implement Oracle solutions. OPN Specialized offers resources to train and support specialized knowledge of Oracle products and solutions and has evolved to recognize Oracle's growing product portfolio, partner base and business opportunity. Key to the latest enhancements to OPN is the ability for partners to differentiate through Specializations. Specializations are achieved through competency development, business results, expertise and proven success. To find out more visit http://www.oracle.com/partners.
About Jade Global, Inc.
Jade Global, Inc. is a leading information technology (IT) services and solutions provider, headquartered in San Jose, CA and offices in Morganville, NJ, Dallas TX, Oceanside California and Offshore delivery centers in Pune and Delhi, India. Jade Global is an Oracle Platinum Partner with Specializations in Oracle Database, Oracle Database Performing Tuning, Oracle E-Business Suite Release 12 Financial Management, Oracle E-Business Suite Release 12 Supply Chain Management, and Oracle Business Intelligence Foundation. We deliver the right combination of business knowledge, product expertise, technical expertise, project management and flexible delivery models to every engagement to ensure every client's long term growth and success in business. We have consistently delivered to client expectations and have established long lasting relationships with them. Learn more about Jade Global at http://www.jadeglobal.com.
Trademarks
Oracle and Java are registered trademarks of Oracle and/or its affiliates.
Useful Links: