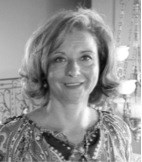 Melbourne, FL (PRWEB) November 06, 2013
The Haute Design Network welcomes Lisa K. Hays as the newest member for 2013. Lisa K. Hays is known for her superior ability to create beautiful residential interiors and will serve as the network's exclusive member for Melbourne, FL.
Lisa K. Hays' professionalism, years of experience, willingness to meet the needs of clients and ability to flawlessly finish projects sets the precedent for other interior designers in the field.
About Haute Design Network
Haute Design Network selects interior designers that have demonstrated a high level of expertise, professionalism, and accomplishment in their field. This elite circle of leading interior designers is encouraged to expose readers to several elements from past and current design trends as they provide a glimpse into future innovations, while offering both inspiration and exceptional resources for those seeking experienced luxury interior designers and sophisticated interior design firms.
Lisa K. Hays is featured on Haute Design Network's comprehensive website as a distinguished member alongside other leading interior designers from across the country. Network members have the exclusive opportunity to interact with viewers by utilizing the Haute Design Network platform via customized blog posts and unique design features. Visit the Haute Design Network at http://www.hauteresidence.com/design.
About Lisa K. Hays
Not all houses are created equal. Some just remain houses while others become the place we call home. Your home should reflect you, your tastes and preferences. Lisa creates beautiful residential interiors that resonate with a welcoming warmth and graceful practicality. Her passion and love for crafting striking interiors began after graduating from Washington State University, fulfilling a corporate career and living internationally in several states.
For more information about Lisa K. Hays, visit her Haute Residence profile.