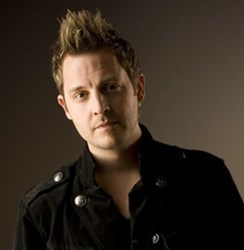 For 27 years, Capital Bible College has been successful at creating disciples. Now, by partnering with NU, we combine all of that past value & upgrade it to a regional accreditation, & still maintain the personality of a small, intimate school. - Del Tar
Sacramento, California (PRWEB) November 06, 2013
The launch event is a dinner reception to be held at the downtown Sheraton Grand in Sacramento on Thursday, November 14, 2013, at 6:30 pm. The night will include entertainment by Christian recording artist Lincoln Brewster to help kick off this exciting celebration.
"I am excited about the launching of the new Sacramento campus for Northwest University this year," says Superintendent James Braddy of the Northern California and Nevada (NCAL) district of the Assemblies of God. "This will provide a great opportunity for students here in our area to attend a quality school with great faculty right here in Sacramento. As well, the opportunities for further studies on the beautiful campus in Kirkland will provide students with many more options of education for their future. I am looking forward to meeting many new friends and sharing the great possibilities that NU offers at the launch celebration November 14."
With support from the NCAL District Office, the campus launched the first class of over 60 students this past fall. The new campus is located at Capital Christian Center and the launch event will provide an opportunity for Northwest University to honor all those who have made this new campus possible, including key partners and leaders from the NCAL district and Capital Christian Center.
Special guest Pastor Scott Hagan will be the emcee for the evening. He travels around the world as a motivational speaker and is known locally as the founder of The Extra Mile Run, which brings awareness to the healthcare needs of children in Sacramento's inner city. Lincoln Brewster will be performing a special set for the celebration. Brewster is a singer/songwriter and worship pastor who has shaped the sound of today's modern worship through songs like "Everlasting God" and "Salvation Is Here."
"After 27 years, Capital Bible College has been successful at creating disciples. Now, by partnering with Northwest University, we combine all of that past value and upgrade it to a regional accreditation, and still maintain the personality of a small, intimate school," says Del Tar, Missions Pastor at Capital Christian Center and Chancellor Emeritus of Northwest University Sacramento.
The event is free and open to the public, but space is limited. To register, please visit http://sacramento.northwestu.edu/. Special thanks to local supporters for sponsoring this important event. If you are interested in sponsorship opportunities, please visit the website or contact Dani Haynes at events(at)northwestu(dot)edu.