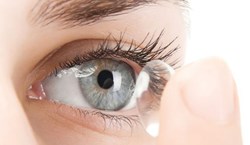 Contacts should be removed before applying LATISSE.
(PRWEB) November 07, 2013
LatisseDoctor.com understands that contact wearers have unique concerns when it comes to using LATISSE eyelash enhancing products. After receiving many inquiries on the use and safety of such products while wearing contacts, they have created a comprehensive list of tips aimed at improving the outcomes and reducing the possibility of side effects.
These tips cover subjects such as application, contact use and health concerns.
LATISSE Application Tips for Contact Wearers
Contacts should be removed before applying LATISSE. Because of this LatisseDoctor.com suggests that contact wearers apply LATISSE before bed.
Avoid overuse of the product so that is stays on the lash line only.
Using Contacts During LATISSE Treatments
Contacts should not be put in until the product has had time to dry and be absorbed. It's recommended that users wait at least 15 minutes before putting contacts in.
LATISSE solution will not adversely affect gas permeable contacts. However, if the application suggestions are not adhered to there is the potential for soft contacts to absorb the ingredient BAK and be permanently altered. Take out contacts before applying and wait until the solution has had time to dry before reinserting to avoid getting the solution on soft contacts.
Tips for Avoiding Potential Side Effects and Health Concerns
LATISSE is an ophthalmic prescription that is proven safe to use in and around the eye. LATISSE won't negatively impact eyesight even if the solution gets in the eye, however users should avoid getting the product in areas other than the lash line.
A small percentage of users note side effects that could affect the comfort of wearing contacts. These side effects include dry eyes, itching and redness. They are typically mild and go away once use of the product is ended.
To learn more about LatisseDoctor.com, LATISSE products and to get more tips on using LATISSE with contacts, please visit: LatisseDoctor.com
About LatisseDoctor.com:
LatisseDoctor.com was created to provide a faster, less expensive and more convenient way to purchase authentic LATISSE® products. LatisseDoctor.com is able to accomplish this by having patients fill in a medical history form which a registered physician will review. This allows customers to purchase LATISSE® online without visiting a physician, saving customers time and money. LatisseDoctor.com is a subsidiary of Allied Medical & Diagnostic Services, LLC.