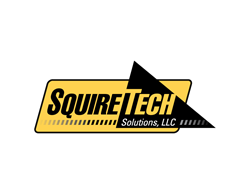 Squire Tech's lineup of full feature satellite communications packages are more user friendly and stronger than ever. This video tour exemplifies the depth of our offerings."
Dallas, Texas (PRWEB) November 07, 2013
Squire Tech Solutions today revealed their latest product tour video featuring critical communications trailers, satellite packages and network solutions for vital operations.
Next week at SatCon 2013 in New York City at the Jacob Javits Convention Center, Squire Tech will release its latest satellite enabled offerings for the Emergency Response Service Community, Corporate Continuity and Remote Field Services.
"Squire Tech's lineup of full feature satellite communications packages are more user friendly and stronger than ever. This video tour exemplifies the depth of our offerings." said Michael Zalle, vice president of sales and marketing. "No matter what your needs, whether it's communicating from a remote field location, responding to a complete cellular communications outage, or serving the community with vital Public Safety resources, Squire Tech has the package with the capability and dependability today's customers need."
About Squire Tech Solutions, LLC: Founded in 2004, Squire Tech Solutions LLC (Squire Tech) is the leading satellite interoperability services company specializing in managed voice, video, Internet, and data. The company offers a wide range of integrated equipment offerings including the pCom® tactical communications trailer which is the first product of its kind in the industry. Squire Tech remains focused on customer experience, quality of performance and reliability while always ensuring the customer truly has 'Communications Where You Need It'.