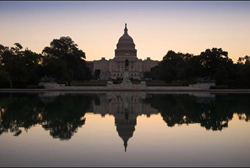 We have made an extensive investment and are committed to educating and training our staff to continue developing their careers
Herndon, VA (PRWEB) November 06, 2013
Windward IT Solutions, the pioneer in Service-Centric IT solutions, announces an average 20% growth year over year in jobs created since 2011. With over a 15 year history as small Virginia business, Windward understands the importance of resiliency and relying on a solid foundation to prevail through tough times. Over the past 20 years, small businesses are responsible for creating 64% of new American jobs, however, with the recession almost 5.7 million jobs were lost. Despite this hard hit and uncertainty stemming from sequestration, Windward remains committed to creating, filling, and retaining jobs, in both the public and private sector, supporting the local economy.
"What's our secret?" said Sean McDermott, CEO and Founder of Windward. "Windward's diverse customer base of Federal and commercial companies, our focused sales approach, flawless delivery, and our excellent Recruiting Department. In addition, we rely heavily on our internal Employee Referral Program (39% of new hires in 2012 came from referrals) which matches candidates with specific skill sets for open positions. As a niche consulting firm, employees are encouraged to expand and grow their skill sets. We have made an extensive investment and are committed to educating and training our staff to continue developing their careers."
While a lot of companies in the DC metro area are reducing staff and decreasing in the market, Windward continues to grow, because of our Core Values of Teamwork, Innovation, Dedication and Excellence. Engagement and Collaboration are driven by these values and shepherded by the executive management team that strongly promotes the collective and sharing nature of the company. This unique sense of cooperation is echoed on our projects building valuable and strong relationships with our customers.
ABOUT WINDWARD IT SOLUTIONS
Founded in 1997, Windward IT Solutions is at the forefront of Service-Centric IT. With strategic consulting, unparalleled technical expertise, and our proven Windward Service-Centric IT Roadmap, we help our clients align the core competencies of process, organization, information, and technology to effectively address business and mission priorities. Windward offers a proven set of technology-independent solutions focused on the three core disciplines of Service-Centric IT – Service Management, Infrastructure Management, and Operations Management – to help our clients plan and deliver high-impact IT services. Windward is headquartered in Herndon, VA. More information on the company can be found online at: http://www.windwardits.com.