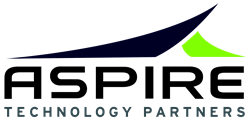 We are pleased to include Renovo's products as part of the comprehensive solutions Aspire develops and deploys.
Minneapolis, Minnesota (PRWEB) November 07, 2013
Renovo Software and Aspire Technology Partners have announced a strategic partnership. Aspire, a Cisco Gold Certified partner based in Hazlet, New Jersey, will now offer Renovo's integrated Cisco Connected Justice solution. Released earlier this year, the joint solution integrates Renovo Software's industry-leading inmate video visitation system with Cisco's Connected Justice platform to create the most comprehensive, end-to-end video communication system available.
"The Cisco integrated solution is the first of its kind," said Renovo Software Co-owner and Managing Partner Tim Eickhoff. "There is a tremendous opportunity for collaboration between corrections, justice and enforcement departments. The integrated Cisco Connected Justice solution uses the most compatible, standards-based technologies to connect inmates to virtually anywhere through a unified system leveraging the same video technology many correctional facilities already use for visitation."
Utilizing this solution reduces the amount of resources needed for inmate movement and transportation. Inmates can participate in visitation, legal counsel, courtroom arraignment, parole hearings, rehabilitation, training, reentry programs, and a host of other services directly from the facility they are housed in. The result is a reduction in costs associated with those services and a more efficient, collaborative system.
"The applications for this best of breed solution are limitless," said John C. Harris, President at Aspire. "Cross-department collaboration at this scale not only makes it easier and less expensive to connect incarcerated individuals to outside services," Harris added, "it can keep our communities safe by helping prepare inmates for reentry and reducing recidivism rates. We are pleased to include Renovo's products as part of the comprehensive solutions Aspire develops and deploys in our Connected Justice service offerings."
The Renovo, Aspire partnership represents yet another channel through which the integrated Cisco Connected Justice solution is available. "This strategic partnership is yet another milestone in extending the Connected Justice solution to the market," said Eickhoff. "We are excited to have Aspire on board."
About Renovo
Renovo Software has provided correctional facilities of all sizes with the most adaptable inmate visitation management system for a decade. Over 100 jails and prisons utilize Renovo's advanced system for registration, scheduling, and management of all types of visitation through a single platform. Whether managing video visitation, internet visitation, face-to-face visitation, or all three, Renovo's system is a proven, next generation solution for cutting costs, increasing efficiency, and generating revenue through inmate visitation.
About Aspire Technology Partners
Aspire Technology Partners, is a professional technology services integrator specializing in providing secure business infrastructure and communication solutions. With a dedicated focus on 100% customer satisfaction, Aspire offers solutions in a wide range of areas including: unified communications, data centers, mobility, network infrastructure, security, support services, assessments, design and implementation, and compliance and governance.