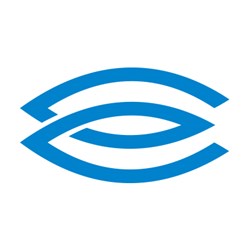 Live the menopause years without becoming a hot flash hot mess.
(PRWEB) November 06, 2013
With the onset of menopause for many women in their late 40s and early 50s, hot flashes spark extreme discomfort for women everywhere. From excessive sweating to a red, flushed appearance, women are constantly tormented by this menopausal symptom. Exert Co. had these women specifically in mind when developing and releasing their newest product, Exert Smart Body Coolant.
This announcement was welcomed news to approximately 27 million women in the U.S. who have hot flashes or experience night sweats with an expected growth of 10 percent annually. Women get hot, women sweat, but Exert can keep even the hottest woman from becoming a hot flash hot mess.
Once sprayed on the body, Exert activates only when there is a skin temperature spike. Exert doesn't feel cold when applied but instead works by drawing heat away from the body only when the body needs it. When skin temperature rises, Exert activates and cools the skin by 2 to 6 degrees. When body temperature drops to normal, Exert recharges and is ready to cool again without the need to reapply.
The technology behind Exert's effect is supported by a study published in the Annals New York Academy of Sciences. Women were tested in cold climates and hot climates when experiencing a hot flash. The duration and severity of the hot flash was then measured. Kronenberg and Barnard found that women who experienced a hot flash in a colder climate felt it less than half the time of a woman in a hotter climate. Exert acts as a portable, cooling, micro-climate for the skin.
"Whether it's the result of menopause, stress, medication, anxiety, environment or even physical exertion, Exert provides invisible, scent free, hypoallergenic all-day protection," explained Christopher Joyce, CEO of Exert Co.
Exert Smart Body Coolant is the culmination of more than three years of development, research, and testing by Exert Co., which was founded by Mr. Joyce and Arvind Rao, Chief Innovation Officer.
Hot flashes are a completely natural and frustrating occurrence that plague millions of women but there is no need to continue suffering in silence. Instead of wearing cold towels and standing in front of an open freezer to experience relief, one can live the menopause years without becoming a hot flash hot mess.
A 4 to 6 week supply of Exert Smart Body Coolant retails for $30. To learn more about Exert Smart Body Coolant visit http://exertco.com or call 877-929-9922.
---
About Exert Smart Body Coolant
Exert Smart Body Coolant is a once a day body spray that activates only when skin temperature spikes. Exert cools the body by up to 6 degrees. Whether it's menopause, hot flashes, stress, medication, anxiety environment, excessive sweating, or physical exertion, Exert Smart Body Coolant helps regulate skin temperature. To learn more, visit http://exertco.com.
About Exert Co.
Exert Co. is a Wilmington, DE based company that makes smart, functional, consumer products that solve "big market" problems in completely new ways.