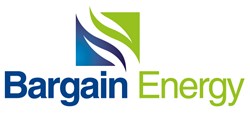 'We believe our competitive rate plans will be an attractive option for residential and small commercial customers alike,' - Derrick Parkhill, President of Bargain Energy
Houston, TX (PRWEB) November 06, 2013
Bargain Energy announced today that it has launched retail electricity services in Pennsylvania for residential and small commercial customers (http://www.BargainEnergy.com).
Bargain Energy is now offering electricity service in the Pennsylvania Power and Light (PPL) service area and plans to offer service to customers in the PECO service area in the near future. The movement of Bargain Energy into the Pennsylvania market is a result of the competitive landscape that energy deregulation has created. Deregulation makes it possible for Bargain Energy to provide customers with a new choice for their retail electric provider.
Bargain Energy states that its goal is to provide value to its customers by offering competitively-priced electricity products and outstanding personalized customer service.
"We are excited about the opportunity to serve the energy needs of the Pennsylvania customer. We believe our competitive rate plans will be an attractive option for residential and small commercial customers alike," said Derrick Parkhill. "We are committed to providing our customers with an opportunity to save and get dependable electricity service for their home or business. With so much industry expertise and a strong financial backing, we want to be the industry leader in providing value and the best customer service experience."
Customers can enroll using the Bargain Energy website at http://www.BargainEnergy.com.
"We want to educate people on switching electricity providers and get them to a comfort level where they are willing to switch to Bargain Energy. We can assure customers that the process will be seamless. We will have a team of dedicated industry experts to answer any questions consumers may have before they make their choice," said Patrick Meyers, Executive Vice President of Bargain Energy.
About Bargain Energy
Bargain Energy's management team has over 50 years of experience in the energy and commodity markets. Currently, they offer electricity services to residential and small commercial customers in the PPL service area.