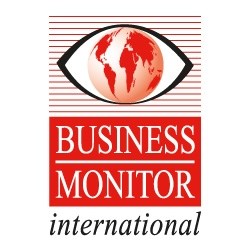 Growth of the Indonesian pharma market will be supported by the government's quest for better healthcare provision and the industry's desire to capitalise on these initiatives.
(PRWEB UK) 6 November 2013
Business Monitor has just released its latest findings on Indonesia's rapidly-emerging pharmaceuticals and healthcare sector in its newly-published Indonesia Pharmaceuticals and Healthcare Report.
Growth of the Indonesian pharmaceutical market will be supported by the government's quest for better healthcare provision and the industry's desire to capitalise on these healthcare initiatives. However, Business Monitor predict that higher inflation will have a knock-on effect on pharmaceutical prices, which are already prohibitively high for large sections of the population, especially as most patients have to pay their own medical bills in full.
Key Trends and Developments discussed in the report:
■ In August 2013, Indonesia officially rolled out a pentavalent vaccine designed to immunise newborns against five diseases: diphtheria, whooping cough, tetanus, hepatitis B and haemophilus influenza type B. Business Monitor's report notes that the vaccine, produced by leading local vaccines manufacturer Biofarma, has been added to Indonesia's national immunisation programme according to Health Minister Nafsiah Mboi.
■ In June 2013, the Jakarta Post reported that stakeholders in the Jakarta Health Card (KJS) programme in Indonesia were deliberating the introduction of different rates for public and private hospitals registered under the programme. Private hospitals are reportedly incurring financial losses due to the wide gap between the actual costs and the medical fees covered by the city administration. The stakeholders are evaluating the current rates and still discussing the feasibility of readjusting the rates. According to Oloan Siregar, assistant to the city secretary for people's welfare, one thing to consider is that the government subsidises the public hospitals, while private hospitals do not receive any subsidy.
The Economic projection for Indonesia:
Indonesian assets have been hit hard by the confluence of a global flight to the US dollar as well as a record current account deficit and high domestic inflation. Although both the government and central bank have made efforts to stem high levels of volatility, Business Monitor note that the measures introduced thus far are unlikely to be sufficient and that tighter monetary policy may still be needed to avert a crisis of confidence. As a result of the hit that rising borrowing costs and inflation will take on investment and private consumption, they have downgraded their 2014 real GDP growth forecast materially to 5.4% from 6.0% previously.
The Political view on Indonesia:
The Indonesian government has reaffirmed its commitment to provide further support to the country's economic momentum and maintain inflationary levels despite price rises in subsidised fuel, which had led to public unrests. The government says that its current top priority is to keep inflation at its current level, especially when the new fuel prices become applicable. The government is also required to prepare its cash handout programme (BLSM) to support the poor and help maintain their purchasing power.
To find out more about the Indonesia Pharmaceuticals & Healthcare Report click here.
Business Monitor is a leading, independent provider of proprietary data, analysis, ratings, rankings and forecasts covering 195 countries and 24 industry sectors. It offers a comprehensive range of products and services designed to help senior executives, analysts and researchers assess and better manage operating risks, and exploit business opportunities.