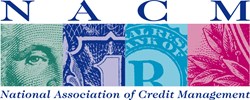 "Simply put, the more data there is out there on businesses, the fewer places fraudsters will have to hide."
Columbia, Maryland (PRWEB) November 06, 2013
The National Association of Credit Management (NACM) joined forces with hundreds of other organizations by participating in International Fraud Awareness Week, November 3-9, 2013, to promote anti-fraud awareness and education.
Organizations around the globe currently lose an estimated 5% of their revenue due to fraud, according to the Association of Certified Fraud Examiners (ACFE). NACM was founded on the belief that the key to reducing fraud losses is the free and open exchange of historical credit information between businesses, and the organization has worked for more than a century to support a business environment where this exchange is possible. NACM's most recent effort to reduce fraud through increased data sharing has been through its National Trade Credit Report (NTCR), which provides companies with a powerful fraud prevention tool that relies on the strength of historical payment data, submitted to NACM's database from thousands of businesses across the country. Billions of dollars of goods and services are transacted daily through the business credit process and in many instances that fraudulent activity can be detected through the careful review of a credit report like the NTCR. Of course, the more companies report this data, the more focused and preventative the NTCR becomes.
"Simply put, the more data there is out there on businesses, the fewer places fraudsters will have to hide," said NACM President Robin Schauseil, CAE. "Preventing fraud was the whole reason that NACM was founded more than 100 years ago, and what was true then is true now: one of the best ways for the business community to collectively reduce the risk of fraud is to embrace the free and open exchange of credit information by sharing their accounts receivable data with businesses and organizations that offer trade credit reports."
In addition to the NTCR, NACM has continued to promote fraud awareness through its educational programs, advocacy efforts, credit group meetings and various other anti-fraud resources. "NACM was formed in the late-19th century in the wake of a financial crisis, and in an environment where there was little to no information on other businesses and fraud was virtually undetectable," said NACM Chairman Toni Drake, CCE. "The individuals that formed NACM coalesced around the idea that there had to be a way to safely exchange business information in order to prevent fraud and future crises. An open environment where companies can access the information they need in order to assess the legitimacy of their customers is key to reducing global fraud losses."
###
About the National Association of Credit Management
NACM, headquartered in Columbia, Maryland, supports more than 15,000 business credit and financial professionals worldwide with premier industry services, tools and information. NACM and its network of affiliated associations are the leading resource for credit and financial management information, education, products and services designed to improve the management of business credit and accounts receivable. NACM's collective voice has influenced federal legislative policy results concerning commercial business and trade credit to our nation's policy makers for more than 100 years, and continues to play an active part in legislative issues pertaining to business credit and corporate bankruptcy. Its annual Credit Congress is the largest gathering of credit professionals in the world.
NACM has a wealth of member experts in the fields of business-to-business credit, data sharing and fraud. Consider using NACM as a resource in the development of your next credit or finance story.
Source: National Association of Credit Management
Contact: Jacob Barron, CICP, 410-740-5560
Blog: http://blog.nacm.org
Website: http://www.nacm.org