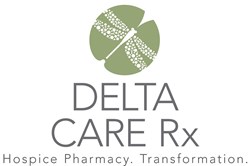 Hospices typically reduce costs a minimum of $2-$3 per patient day when transitioning from a per diem based medication purchasing model to a true acquisition cost based medication purchasing model.
Steubenville, OH (PRWEB) November 12, 2013
The needs of the hospice industry are rapidly changing with the onset of the latest CMS driven directives regarding how hospices are expected to pay for the medications of beneficiaries enrolled in their programs. Frustration on part of the industry as a whole is certainly evident.
What the hospice industry ultimately needs in order to cope with all of these regulatory shifts is a medication billing and procurement model that allows them to enjoy a much greater discount off of drug spend, submit advanced and soon to be required reporting criteria about patient specific drug costs in "Medicare patient claims," while then also being able to ensure accountability in regards to where each one of their hospice dollars go once leaving an organization's pockets.
Below is an overview of each type of traditional purchasing option available to hospices, along with some insight that might prove to be beneficial to a hospice that is attempting to sort through medication purchasing options.
A. Per Diem Based Medication Purchasing

Medications purchased based on an established "cost per patient day per diem" by the per diem pharmacy vendor. This type of entity is typically a national hospice pharmacy vendor, primarily utilizing a mail order Rx delivery model.
When participating in these per diem relationships, hospices must confine themselves to a medication formulary in order to stay within the per diem purchasing model boundaries. Non-formulary medications ordered for patients are billed to the hospice using a penalty calculation formula, often times amounting to medication costs 2-3 times what one might expect on average.
Hospices typically reduce costs a minimum of $2-$3 per patient day when transitioning from a per diem based medication purchasing model to a true acquisition cost based medication purchasing model (described later).
B. Average Wholesale Price Based Medication Purchasing
Medications are purchased from national hospice pharmacy benefit management vendors (PBMs) or local pharmacies directly, using the average wholesale price (AWP) as the benchmark to work from in calculation of the final price charged to the hospice per prescription. This model is consistent with typical pharmacy benefit management commercial models, with the exception of affording much less of a discount to the hospice industry as compared to non-hospice/commercial clients of the same PBM entity or umbrella PBM organization.
This "non-pass-through" and likely "non-transparent" medication purchasing model really only serves the PBM, since the PBM pays local community pharmacies dispensing the drug very modestly, while billing hospice clients over-zealously. The difference between what the hospice pays for the medication vs. what the dispensing pharmacy is reimbursed is called the "PBM Spread."
Some published reports reference studies of the PBM industry, which at times reveal eye opening profits per prescription for the PBM under this type of billing model, due to profit made on what is referred to as a "PBM Spread." PBM spreads exist when the amount charged per claim to the PBM's client differs from the amount being paid to the dispensing pharmacist. These spreads can be anywhere from a couple dollars to a few hundred dollars. Neither the client or the dispensing pharmacist are able to participate in any discussion pertaining to this trend, because of contractual obligations that prevent it. Sadly, many times in these "PBM spread" situations, the dispensing pharmacist is barely paid enough to cover the cost of the drug dispensed. As a result, local retail pharmacists do not have much regard for this type of purchasing model, straining relationships between hospices and local pharmacy organizations.
C. True Acquisition Cost Based Medication Purchasing, Featuring TRULY Transparent and Pass-Through Billing Practices
A truly transparent medication purchasing model introduced to the hospice industry in 2013 by Delta Care Rx, commonly known as "Hospice Taper®".
This model is embraced by community pharmacists as fair and honest for all stakeholders. In this model, the hospice billing service (which may be a pharmacy benefit manager), "passes through" all prescription reimbursement costs and dispensing fees paid to the dispensing pharmacist in order to provide medications to hospice patients. The model is also contract-backed, clearly stating that "what the billing manager pays the dispensing pharmacy via its' pharmacy network is exactly what the hospice pays the billing manager." Anything short of this being spelled out in drug purchasing contracts should cause buyer concern.
Hospices typically enjoy at least a 35-50% reduction in medication procurement costs with this model, as compared to what the hospice industry has tolerated over the last 10-15 years and/or the billing models mentioned above (Per Diem and/or AWP based medication purchasing).
Listed below are the 5 main reasons why most Hospices are rapidly seeking alternatives to traditional AWP or Per Diem based drug pricing models.
1. The 2% Sequestration Cuts. Per Diem and non pass-through/non-transparent Rx purchasing models are clearly no longer affordable for the hospice industry.
2. The 2013 CMS National Drug Code (NDC) Hospice Billing Mandate, effective 04/2013, poses a big problem for hospices in a per diem purchasing relationship that are expected to report drug costs in a line by line manner within the patient claim. For obvious reasons, per diem models are not capable of this type of "line by line" cost reporting.
3. "The Highly Probable" Hospice Pays For ALL Medication Scenario of 2014-2015
4. The ever-decreasing hospice patient length of stay
5. The ever-increasing cost of Rx procurement via mail order
Delta Care Rx has favored transition of all clients to the company's Hospice Taper® Rx billing model, resulting in an average monthly savings very capable of making up for the financial effects of the sequester cuts (when compared to the traditional models referenced throughout this paper).
Delta Care Rx is an independent, wall-street free, pharmacist owned and operated, national hospice pharmaceutical care provider. The company headquarters is near Pittsburgh, Pennsylvania.
Hospice clients of Delta Care Rx benefit from a customized service model, which allows for medication procurement via either local community pharmacies within their robust and nationwide PBM network, optional full service Dragonfly mail order, local medication delivery direct from the dispensing pharmacy, or via a combination of all available routes. Regardless of what procurement model is chosen, Delta Care Rx always offers complete business transparency at all levels.
Delta Care Rx uses a proprietary and optional web-based client portal to provide a unique pharmaceutical care service that the pharmacist owners originally pioneered in 1999 (known as On-Demand Pharmacy Services). The same portal houses the Delta Care Rx Hospice Tailored e-prescribing application, which is one of very few DEA blessed and SureScripts certified electronic prescribing platforms capable of allowing clinicians to create and send orders for both controlled and non-controlled medications.
What can hospices can do right away to cope with the economic pressures of 2013?
1. Immediately reduce prescription costs by demanding TRULY transparent and pass-through billing models from pharmacy benefit managers and/or direct pharmacy relationships. These models should be contract backed and fully capable of being audited at any time.
2. Improve efficiency in workflow by use of some of the latest advances in technology available in the industry. Optimization to this end will allow organizations to operate in a more cost effective manner.
3. Increase Census & Revenue.
4. Ensure compliance with the Conditions of Participation (CoPs) in order to avoid consequences of CMS and OIG sponsored audits that are happening more and more frequently.
5. Increase your organization's medication budget by 25% for 2014, in anticipation of what is to come in regards to how hospices are expected to pay for medication needed by their patients.