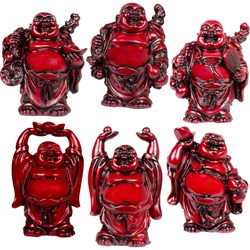 Colebrook, NH (PRWEB) November 06, 2013
Feng Shui is based on the idea that everything in our surroundings has an influence on our lives. The proper arrangement and placement of design elements and objects in the home or office facilitate the positive flow of chi energy.
This month, Kheops is offering a deep discount on custom Feng Shui items that will help your customers feel more positive and passionate about life. Add a few new elements to beautify your surroundings, and welcome more abundance and prosperity in all its forms.
Here is a sampling of some of the Feng Shui items Kheops International is featuring in November and how to use them:
Meditating Buddha Statues: A Buddha statue is a wonderful way to show reverence and welcome positive energy into your space. The ideal Feng Shui placement should be on a table facing the main entrance. This location allows the statue to transform negative energy into positive chi. It is also said to enhance luck.
Feng Shui Lucky Fish Statue: Fish have long been associated with prosperity and abundance in Chinese culture. They are believed to attract wealth and are also believed to repel evil spirits and bad luck. Placing a fish statue on your desk may bring you career success and more opportunities. Placing them in various corners of the home also draws harmony, opportunity and more wealth.
Feng Shui Elephant Figurines: Elephant symbolism is used to draw good luck, wisdom, protection and fertility. Place them on your desk to attract wisdom and understanding. Place them at the front door facing inward to welcome good luck and blessings into the home, or facing outward to protect the home and prevent the loss of chi.
Feng Shui Protection Turtles: The turtle, or tortoise, is considered a guardian of Feng Shui energy and is used for strength and protection. They are placed at the rear of a home or garden. They are also one of the four celestial protectors and are the guardians of the North.
Learn more about Feng Shui and the placement of elements at http://www.kheopsinternational.com and enjoy a great discount on a sample package.
Kheops representatives strive to bring retailers the finest quality merchandise at affordable prices. They provide meaningful, spiritual products to a variety of markets including: Metaphysical, New Age, Pagan and Wiccan, Buddhist and more.