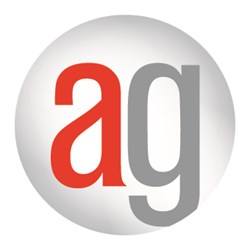 "As the Bryan/College Station market continues to grow, businesses are looking for ways to get in front of customers and market their brands through different channels such as web sites, e-mail, brochures, direct mail and large format printing
Bryan, TX (PRWEB) November 15, 2013
Russell Price, former President of Mount Vernon Printing, a Consolidated Graphics Company, has signed a letter of intent to purchase Tops Printing, located at 2023 S. Texas Avenue in Bryan, TX. Tops Printing will be converted to the AlphaGraphics business model and will be known as AlphaGraphics Bryan/College Station.
Russell has spent the last 13 years working in various roles at Consolidated Graphics, with the last 6+ years spent as President of Mount Vernon Printing Company, just outside Washington, DC.
"I am extremely excited to bring the product and service offerings of AlphaGraphics to Bryan/College Station" said Russell. Tops Printing has a 30-year history of expertly servicing the print needs of the Bryan/College Station market and we plan to expand on this moving forward. More than just an upgrade, this expansion will add tremendously to the capabilities and services offered to current and new customers"
"To ensure the smoothest possible transition, I am also very happy that former Tops Printing owner Steve Britton has agreed to stay on as Vice President of Operations," said Russell.
Said Steve, "I am very excited about the upcoming transition to an AlphaGraphics Business Center. I began this company nearly 30 years ago and have watched it grow from a single-man operation to one of the largest and most successful printing companies in the region. There are huge opportunities with what Russell and AlphaGraphics bring to the table that will allow us to grow the company to the next level."
The conversion from Tops Printing to AlphaGraphics will begin in December as it moves to rebrand to make way for the new AlphaGraphics. The company will continue operations at the current location of Tops Printing and will operate uninterrupted throughout the conversion process.
About AlphaGraphics
AlphaGraphics, Inc., plans, produces and manages business and marketing communications for businesses at 250+ owner-operated, locally based business centers worldwide. They offer a full range of printing, marketing communications and document management needs. Headquartered in Salt Lake City, Utah, the AlphaGraphics network, an over 40 year-old brand, leads the industry in sales per location. Backed by state-of-the-art technology, the world's highest quality standards and a global network, the company's trained and experienced team members are committed to delivering creative solutions that enable customers to increase their reach.