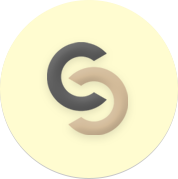 Washington, DC (PRWEB) November 06, 2013
This #GivingTuesday, non-profits will run fundraising campaigns on Crowdvance, a free platform that non-profits and the communities behind them use to run more effective peer-to-peer fundraising campaigns by offering gift cards as a reward for donations.
Non-profits like LIFT DC, Animal Place, Coaching For Change, Nurse-Family Partnership, and dozens more will take advantage of the momentum generated from the #GivingTuesday by powering their campaigns with Crowdvance. This allows them to take Black Friday and Cyber Monday's consumer savings and add the altruistic energy of #GivingTuesday to create five days of giving.
Donors who choose to give will get rewarded with free gift cards to brands like ScoreBig, Hulu+, MovieTickets.com, and Walgreens Photo while non-profits will be able to tap into a much larger group of donors who come to claim the reward, but stay because they like the cause.
#GivingTuesday is a movement to create a national day of giving on the Tuesday following Thanksgiving, Black Friday, and Cyber Monday. New York's 92nd Street Y was the catalyst and incubator for #GivingTuesday, bringing the expertise of 139 years of community-management to the project and giving the movement a home. The United Nations Foundation joined as partners, bringing their strategic and communications clout to the project. The day is meant to celebrate and encourage charitable activities that support non-profit organizations.