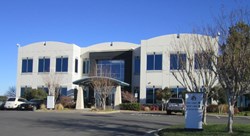 "Breakwater was willing to guarantee the new loan, which enabled us to get very attractive financing from the Bank of Oklahoma," said Corky Bless, a Union Pines investor.
Tulsa, OK (PRWEB) November 06, 2013
Breakwater Equity Partners, a commercial real estate investment and advisory firm, has restructured a tenant-in-common ("TIC") owned office building in Tulsa, OK. Breakwater obtained a $7,000,000 loan from the Bank of Oklahoma for the 134,298 square-foot office building known as "Union Pines."
Twenty-two tenant-in-common investors purchased Union Pines for about $15MM in 2003. The ten-year loan matured this year, and the lender would not refinance. The main hurdle was the ownership structure; lenders do not favor tenant-in-common ownership structures. Breakwater converted the ownership structure to an LLC via a 721 tax deferred exchange. The TIC investors are now members of the limited liability company that owns Union Pines.
"The TIC structure is very awkward and makes it difficult to resolve management disputes and agree on strategy," said Jack Rose, Chief Strategist at Breakwater Equity Partners. "Once we obtained a five-year lease extension from the primary tenant, US Cellular, we converted from a TIC structure into a limited liability company. This enabled Breakwater to secure a seven-year loan at a fixed interest rate of 5.08 percent."
"Refinancing our property was more challenging that we thought it would be," said Corky Bless, one of the investors. "Most lenders require a personal guarantee, and the twenty-two investors were not in a position to guarantee the new debt. Breakwater was willing to guarantee the new loan, which enabled us to get very attractive financing from the Bank of Oklahoma."
Most of the Union Pines investors are senior citizens who were hoping for retirement income. Now that the restructuring is complete, monthly distributions will resume in December.
"Tenant-in-common deals are never easy and this deal was no exception," said Phil Jemmett, Breakwater CEO. "There are complex legal, tax, management, and debt issues that have to be tackled. Fortunately, we had a united group of owners who had the patience and fortitude to stick with us during a long and difficult process."
About Breakwater Equity Partners
Breakwater Equity Partners is a San Diego-based commercial real estate advisory, restructuring, and investment firm. Through our extensive experience on over 200 engagements with loan values in excess of $3B, the firm has devised a unique, multidisciplinary approach to analyzing and optimizing distressed assets. Breakwater's professional team combines legal, financial, economic, lender, tax, and regulatory expertise to devise customized strategies for each property regardless of market (primary to tertiary), asset class (office, retail, multi-family, industrial, flex, land), loan type (portfolio or CMBS), or circumstance (performing or non-performing).
Breakwater Equity Partners, please call 858-490-3630 or visit http://www.breakwaterequity.com.