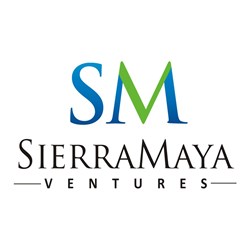 We've had a great six month run so far, creating new relationships and further developing old ones with early stage companies, top tier VCs and investors.
Charlotte, NC (PRWEB) November 06, 2013
Sierra Maya Ventures, an early stage venture capital firm, is establishing a strong name for itself as a solid player in early stage technology funding. Founded in April of 2013, the firm provides Seed, Angel and early stage funding to emerging startups and high growth companies. In the first 6 months of operation, founding partners Amish Shah and Eric Kagan have funded several early stage companies across a range of technology sectors, with initial investments starting to gain traction.
Since its debut 6 months ago, Sierra Maya Ventures has injected funding into over 15 early stage companies ranging from consumer internet and applications to startups in the gaming, health and other disruptive spaces. Initial investments include graduates of famed accelerators like Y Combinator and 500 Startups. Their portfolio currently includes Dealflicks, Full Color Games, HealthCrowd, Home Delivery Service (HDS), Kanvas, MAZ Digital, Pick1, Privy, Skycatch, Sphere and Wefunder.
Sierra Maya Ventures was cofounded in April 2013 by Charlotte based entrepreneur, startup investor and advisor Amish Shah. He is the founder and CEO of Millennium Search, a boutique high-tech recruiting firm focused on connecting top tier talent with startups and technology companies. With heavy involvement in the high-tech startup scene since 1995, Shah works with early-mid stage startups to build teams of top talent and accelerate their growth and success. Having worked with hundreds of venture-backed companies from around the world, Shah has seen over 300 of his clients exit through M&A or go public in that time, leveraging his exposure in the early stages to better understand what leads to growth and exit.
"I've been in the industry since 1995", says Shah. "I've worked with founders and early employees to help find the people they need and advise them as they work towards funding and growth. Entering the investment side was always the plan, and an obvious next step for me."
Founding Partner Eric Kagan, based out of Boston, has founded several technology-focused companies throughout his career. He brings a technical, operational and financial background to the firm, and has experience with various levels of financing from traditional senior bank lending to mezzanine debt and equity. After selling his most recent company to a private equity firm, Eric began investing in several startup companies, guiding founders and management teams on how to build and grow successful companies.
"Amish is the kind of person that demonstrates his passion the moment you meet him," says Kagan. "You know that he thinks big and has a plan. There was no doubt that our partnership would lead to extraordinary things."
Shah and Kagan met earlier this year through a mutual contact, Molly Gamache. The two connected on their entrepreneurial background, remembering the trials and triumphs of bootstrapping, fundraising, marketing and recruiting at the early stages.
"Since the first time Eric and I spoke we had good chemistry and automatically connected. Everything just clicked", says Shah. "I bring the sales and marketing skill sets to the table, while Eric has strong operations, technical and finance background. He brings the right persona to balance the partnership, yet shares the same goals as I do. By April, we were taking calls, vetting companies, and building a portfolio."
With initial investments starting to gain traction, interest in the fund has already emerged.
"We've had a great six month run so far, creating new relationships and further developing old ones with early stage companies, top tier VCs and investors", says Shah. "We have learned a lot in the short time we've been together, and look forward to working with the founders and entrepreneurs behind our investments."
About Sierra Maya Ventures
Sierra Maya Ventures provides Seed, Angel and Early Stage Capital to help entrepreneurs around the globe turn their dreams into a reality. They target innovative and passionate Founders looking to start a revolution in today's world. To learn more about the venture capital firm, visit http://www.sierramayaventures.com/.