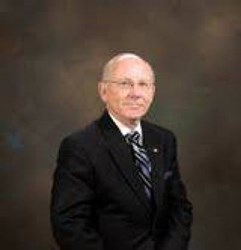 From day one, we have been all about serving our community and understanding the needs of those who bank with us.
Riverside, CA (PRWEB) November 07, 2013
Three important charities in the Inland Empire were the recipients of $31,500 in donations raised during Premier Service Bank's 8th Annual Charitable Golf Outing last month at Eagle Glen Golf course in Corona.
"We have raised over a quarter of a million dollars," said Kerry Pendergast, President/CEO of Premier Service Bank in an interview with SoCal CEO magazine. "Each year we help three to four non-for-profit organizations in the Inland Empire area, with 100 percent of the net proceeds going directly to the charities."
Over 25 individual non-profit organizations have been helped by the Charitable Golf Outing since its inception in 2006. This year's recipients were Friends of the Corona Public Library, which helps fund library programs, artistic enhancements and additions to the library's collection of materials; Riverside Meals on Wheels, which provides meals to hundreds of low-income seniors in Riverside County; and Whiteside Manor, a drug and alcohol rehabilitation facility in Riverside.
"Riverside Meals on Wheels will use their funds to provide additional routes for their meal services for seniors," said Pendergast, explaining that the Bank selects non-profit groups that provide important services in our community, but receive little or no funding assistance from governmental agencies.
Consistent support from local business and golfers in the Inland Empire allows the Bank to continue to help these valuable non-profit organizations. "We have a strong base of clients that return to the tournament with new businesses participating each year," Pendergast said, adding that "this event has continued to receive widespread community support."
"The golf outing is our way of giving back to the community by knowing that the funds are put to good use. These charities are very appreciative of not only the badly needed money but for the exposure their charity receives." During the event each charity is able to educate the participants about the work they do and the importance of continuing to support the event in the future.
Since Premier Service Bank opened its doors in 2001, community service has been a top priority.
In addition to the golf outing, other charitable endeavors undertaken by Premier Service Bank include the annual Spark of Love Toy Drive, a food drive to help the veterans of our community, and a sock drive in partnership with Riverside Medical Clinic, to provide new socks to children and adults in need. They also participate in the Inland Empire Arthritis Walk each year. Not only do Premier Services Bank employees participate in the walk, the Bank has served as the official bank of the event's Bank Day, allowing walk participants to turn in the funds they raised at Premier Service Bank's Riverside office where they receive gifts and prizes.
Premier Service Bank employees showed their community spirit by literally rolling up their sleeves and helping Habitat for Humanity build a home for a needy family in Riverside and have handed out food at Thanksgiving to those in need in downtown Riverside.
"From day one, we have been all about serving our community and understanding the needs of those who bank with us," Pendergast said. In addition to providing special services for non-profit organizations – like free accounts and credit line assistance - Premier Service Bank provides complete banking services for small to mid-sized businesses, as well as individuals.
"We have the full array of services – checking, savings, certificates of deposit, safe deposit boxes, and more – just like the big banks but with the compassion of your community bank," he said.
For more information, contact
Shelly Seebold
sas(at)premierservicebank(dot)com