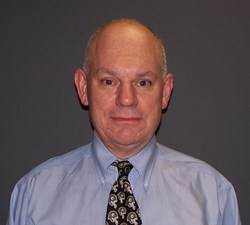 Pittsburgh, PA (PRWEB) November 05, 2013
Dr. Michael Stypula can now improve denture stability by supporting them with dental implants for Pittsburgh, PA patients suffering from missing teeth. Implant supported dentures help stabilize bone density levels, preventing changes in a person's bite and mouth structure.
Implant supported dentures combine the benefits of implants and regular dentures. Dental implants are stable, convincing tooth substitutes. Typically, people who receive implants do not have to alter their diet or worry about rubbing, slipping, or strange sounds. Traditional dentures are more affordable than individual implants. Implant supported dentures offer the benefits of implants at a lower cost. For people who have low bone density, implant supported dentures are a more reasonable option than individual implants because as few as two implants are needed to secure the denture.
Implant supported dentures can also prevent a person's bone density levels from dropping lower. The jaw bone needs stimulation, and without it, the bone begins deteriorating. Dentures that are anchored by implants will prevent bone density loss and retain their fit.
Patients who visit Dr. Stypula can receive full or partial implant supported dentures in two different designs, ball-retained or bar-retained. Bar-retained dentures attach to a metal bar, while ball-retained dentures snap into place on studs attached to the implants. Dr. Stypula follows the same procedure for placing all of these dentures. During one session, he places the implants and attaches a temporary denture. Then, patients are given three to six months to allow the implants to fuse into the jaw bone. Finally, patients return so that Dr. Stypula can swap the temporary denture with a permanent one.
Implant supported dentures are affordable and convenient, yet they still offer superior health benefits. Patients with missing teeth who think that implant supported dentures would work for them should call Dr. Stypula's office to find out more and make an appointment.
About the Doctor
Dr. Michael Stypula is a periodontist offering patients personalized dental care in Pittsburgh, Pennsylvania. Dr. Michael Stypula graduated from St. Bonaventure University and received a BS in Biology. He then attended Temple University School of Dentistry, where he was awarded his Doctor of Dental Science (D.D.S.) degree. At the University of Pittsburgh, School of Dental Medicine Dr. Stypula received his training in periodontics and implants and earned his degree of M.D.S. Dr. Stypula is part of one percent of dental professionals providing the LANAP FDA cleared laser procedure for gum disease treatment. His practice is dedicated to oral health. To learn more about their dental services, please visit http://www.pittsburgh-periodontist.com and call (412) 348-8833.