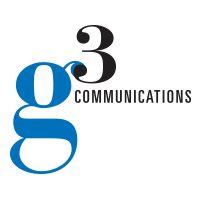 Hasbrouck Heights, NJ (PRWEB) November 06, 2013
G3 Communications has announced the appointment of Tonya Vinas to Senior Editor for its Content4Demand division. The Content4Demand division, which specializes in creating digitally based content for B2B marketers that is optimized to drive lead generation, lead nurturing and thought leadership initiatives, is growing rapidly and has doubled its roster of full and part-time staffers over the past year.
Vinas is a 20-year veteran of the journalism industry, including daily newspapers, magazines and deep experience in the B2B field. She has expertise in writing and researching news and copy writing, as well as developing white papers and web content. For the past year, Vinas has worked closely with the Content4Demand team in a freelance capacity creating "ideation" and content for clients in the high tech and software fields.
Vinas has held various positions at Gannett Inc. in business reporting and editing and also served as Managing Editor of IndustryWeek, a monthly B2B publication and website serving global manufacturing companies.
In her new role, Vinas will report to and work closely with Matt McKenzie, Chief Content Officer with Content4Demand. "Tonya has already become an integral part of the Content4Demand team as we continue our fast-paced growth," says McKenzie. "Her combined experience in newspaper and B2B journalism will be a great asset to us in managing our team of freelance writers while continuing to write and execute custom projects."
About Content4Demand
With an expertise in publishing content across traditional and emerging channels, Content4Demand specializes develop digitally based content to drive leads and thought leadership.
About G3 Communications
G3 Communications is a digital media firm specializing in B2B marketing. With an expertise in publishing content across traditional and emerging channels, we work with our clients to develop custom content is on point with messaging and optimized to drive leads and thought leadership. G3's publications and brands include Retail TouchPoints, DemandGen Report, Channel Marketer Report and Content4Demand.