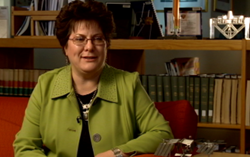 Now that we have all the processes in our JobTraQ system, it literally takes minutes to make a change our process.
Frederick, MD (PRWEB) November 12, 2013
Swift Software, innovative developer of task and workflow management software, JobTraQ, is helping its customers reverse the national trend of declining corporate performance, with the newly released version X6. In a recent study, customers NASA and CUnet have reported huge gains in productivity and on time project completion rates through the implementation and use of JobTraQ.
According to the Project Management Institute (PMI) 2013 Pulse of the Profession report, companies have seen a steady decline in the percentage of projects that have met their original goals and business intent. In the report, project managers reported a 10% decline, from 72% in 2008 to 62% in 2012. Declining project success rates have negative impacts on budget, profitability, and moral. PMI reported that organizations with low performance in meeting project goals, timelines, and budgets risk $280 million for every $1 billion spent.
In an answer to improve this declining trend and provide companies with a cost effective enterprise level workflow management software system, JobTraQ X6 was developed. Originally released in 2001, the latest version's most notable feature is the new visual workflow design engine. Visual workflow provides an easy-to-use graphics based tool to quickly implement and automate simple to complex business activities. This system guides workers through required steps in a process to reduce the chance of mistakes and lost work, while increasing the likelihood of successful task and project completion.
NASA has become more agile in its ability to make process changes, through the use of JobTraQ. Cindy Miller, Project Manager for Media Fusion at NASA said, "Now that we have all the processes in our JobTraQ system, it literally takes minutes to make a change to our process. We can go in and create a change to the workflow rules, which allows us to redirect the workflow process immediately." Rapid changes to workflows, result in reduced production costs, the ability to stay fluid in operations, and ultimately a competitive advantage.
With fully integrated business intelligence and reporting capabilities, JobTraQ has been able to document staggering increases in productivity for client CUnet. Jeff Herz, Director of Internal Operations stated, "We have gone from about a 70% on time completion rate up to 95% or more completion rate for every task that our client has requested. We have been able to implement and complete much more thoroughly and much more accurately."
JobTraQ founder and creator, Vaughn Thurman has seen this increase in productivity and efficiency time and time again with customers in a variety of industries ranging from marketing to energy, financial to retail. "While it never grows old to see organizations revitalize or transform their productivity like this, what makes X6 so exciting is how quickly these kinds of gains can be realized. An organization's subject matter experts who are not IT experts can literally design and implement new well-defined business processes in minutes. This is truly groundbreaking when contrasted against the backdrop of such extraordinary productivity gains as these early adopters are realizing."
In an increasingly competitive corporate landscape, companies need to retain the ability to be agile, while staying productive and profitable. JobTraQ X6 provides an enterprise level task and workflow management system that makes companies more competitive in their various markets. To learn more about how JobTraQ can improve your workplace productivity, request a free live demonstration of the product at http://get.jobtraq.com/workflow-management-software.