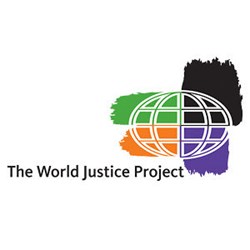 "The WJP believes that everyone can be a changemaker. A background in law isn't necessary to create local solutions that improve justice in one's community—a good idea combined with a small seed grant can make a real contribution."
WASHINGTON, DC & SEATTLE, WA (PRWEB) November 06, 2013
The World Justice Project (WJP), an independent, global organization working to advance the rule of law, is pleased to announce the launch of the World Justice Challenge. The World Justice Challenge is an open competition designed to incubate practical, on-the-ground programs that promote rule of law adherence. Selected programs will be supported by:

Modest seed grants—the typical size of a seed grant is $15,000 to $25,000
Connections to others in the WJP's global network
Increased visibility through media and communications support
The World Justice Challenge is open to all individuals, organizations, and entities from any country. The deadline for applications is January 15, 2014. Grantees will be chosen by a Selection Panel using the criteria listed in the application.
"This competition reinforces our belief that there can be many diverse approaches to advancing the rule of law, depending on the cultures and contexts of different countries," said Radha Friedman, Director of Programs at the World Justice Project. "The WJP believes that everyone can be a changemaker. A background in law isn't necessary to create local solutions that improve justice in one's community—a good idea combined with a small seed grant can make a real contribution."
Since its founding, the competition (formerly known as the Opportunity Fund) has provided over $1,000,000 in financial, communications, and network support to initiatives on five continents, from improving food security in Haiti to access to health care in Cameroon to tackling corruption in India. These initiatives—led by artists, engineers, athletes, business leaders, and more—show the diversity of approaches to advancing the rule of law. All initiatives are catalogued in the WJP's online program library, where visitors can learn more about initiatives in their countries, or find inspiration to create, replicate or adapt an idea.
###
THE WORLD JUSTICE PROJECT:
The World Justice Project (WJP) is an independent, nonprofit organization working to advance the rule of law around the world. Our multi-national, multi-disciplinary efforts are dedicated to developing practical programs at the community level, increasing public awareness about the concept and practice of the rule of law, and stimulating government reforms. For more information, please visit http://www.worldjusticeproject.org.
To view video interviews with previous grantees, see below: