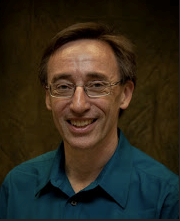 In the segment, Mr. Warner, is cited for being an 'expert on spam and hacking'.
Birmingham, AL and Pittsburgh, PA (PRWEB) November 07, 2013
Malcovery,® a leader in delivering actionable intelligence that can be applied to neutralize the threats and actions by cyber criminals in the areas of phishing, spam and malware, today announced that Gary Warner, Malcovery CTO, will be a featured on an episode of CNBC's "American Greed: The Fugitives" airing on Thursday November 7, 2013 at 10PM ET/PT.
The series "American Greed: The Fugitives" focuses on active cases of alleged white-collar crime. Mr. Warner is a cofounder and Chief Technology Officer (CTO) of enterprise security intelligence service provider Malcovery Security, and the Director of Research in Computer Forensics at the University of Alabama at Birmingham (UAB).
White-collar crime can destroy companies, cost investors billions, devastate families and wipe out a person's entire life savings. CNBC's series "American Greed: The Fugitives" goes inside the world of active white-collar crime cases, telling never-before-heard stories. Each episode features interviews with law enforcement, prosecutors, and investor-victims, all sharing the goal of bringing these fugitives to face justice.
In the segment, Mr. Warner, is cited for being an 'expert on spam and hacking', and discusses malicious computer programs, like the Zeus Trojan horse, that allows hackers to access online bank accounts and steal millions virtually undetected. He also discusses ways to avoid being victimized.
An early release of part of the interview can be found at the CNBC "American Greed: The Fugitives' web site at http://video.cnbc.com/gallery/?play=1&video=3000213289
Malcovery Security recently published a guide and infographic on why traditional strategies are not enough to fight corporate cybercrime. It can be accessed here http://info.malcovery.com/phishing-intelligence-process--malcovery-security
About Gary Warner
Gary Warner serves as the Director of Research in Computer Forensics at the University of Alabama at Birmingham (UAB) and as the Chief Technologist at Malcovery Security. At UAB he focuses the attention and resources of the Computer Science and Justice Sciences Departments on the problems faced by CyberCrime Investigators in Law Enforcement and elsewhere, while at Malcovery Security he is responsible for the technical direction and product vision efforts for Malcovery's commercial offerings in Phishing, Spam, and Malware Intelligence. With a 20-year career in Information Technology, Warner has served as IT Director for a publicly traded Energy company for nine years prior to arriving at UAB. For the past six years he has been active in the FBI's InfraGard program, and has served as local chapter President, SouthEast Regional Coordinator, and on the National Board. He has also served on the national board of the Energy ISAC. He currently serves as a Microsoft Security MVP, and has been recognized by FBI Director Robert Mueller for "Exceptional Service in the Public Interest" and received the IC3 and NCFTA's Partnership Award "In recognition of his outstanding support in the ongoing battle against cybercrime." In 2006 he received the "Outstanding Alumni Award" from his alma mater, the UAB School of Natural Sciences and Mathematics.
About Malcovery® Security
Malcovery Security is the leading provider of actionable cyber security intelligence and forensic analysis, delivered through software and services that target cyber criminals and their activities. The company's patented and patent-pending technology provides the ability to identify the 'root sources' of cybercrime attacks (servers, perpetrators, locations, etc.), delivering rich intelligence information about cross-brand attacks and targeted attacks, as well as advanced notification of emerging e-mail-based threats.
Unlike services that serve as a response to these attacks today–services that simply address the symptoms, but cannot provide the intelligence to actually stop the cybercriminal–Malcovery Security's solutions provide the unique intelligence required to respond effectively to attacks on customers' brands, to disrupt phishing activities and successfully prosecute cybercriminals.
Malcovery Security was founded by security thought leaders formerly associated with Symantec, Verizon, Cloakware/Irdeto, Checkpoint and Infor/Lawson and is based on patented technologies developed at the UAB Center for Information Assurance and Joint Forensics Research (CIA|JFR) and has offices in Pittsburgh, PA and Birmingham, AL.