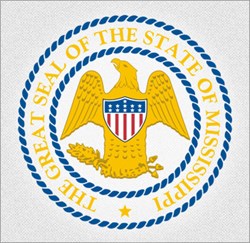 With the deployment of our Coordinated Care Platform, the State's programs will now have the ability to provide the most comprehensive, collaborative, and personalized care possible to Mississippi's most vulnerable citizens.
Whitfield, MS (PRWEB) November 07, 2013
CoCENTRIX, a leading provider of coordinated care solutions to state Health and Human Services and community-based providers, is pleased to announce that the Mississippi Department of Mental Health (DMH) selected the CoCENTRIX Coordinated Care Platform (CoCENTRIXccp) as the solution to manage the Health Records and to coordinate care within and amongst its state behavioral health programs as well as its centers and programs dedicated to the care of individuals with intellectual and developmental disabilities (IDD).
As a result, the CoCENTRIXccp will be implemented in the following behavioral health programs: South Mississippi State Hospital (Purvis), East Mississippi State Hospital (Meridian), Specialized Treatment Facility (Gulfport), and Central Mississippi Residential Center (Newton). CoCENTRIX currently facilitates the delivery of mental health services for the Mississippi State Hospital in Whitfield and North Mississippi State Hospital in Tupelo.
Additionally, the following intellectual and developmental disability programs will utilize Mississippi's coordinated care platform: Hudspeth Regional Center (Whitfield), Boswell Regional Center (Magee), South Mississippi Regional Center (Long Beach), Ellisville State School (Ellisville), Mississippi Adolescent Center (Brookhaven), and North Mississippi Regional Center (Oxford).
The CoCENTRIXccp provides the DMH with the ability to share data across programs; coordinate care and transition individuals into community-based programs; facilitate a central point of access for health records and care plans; standardize interfaces with ancillary systems; centralize back up, security and system access; and improve disaster recovery to ensure business continuity.
According to James Dunaway, Chief Information Officer, MS DMH, the CoCENTRIXccp was a "natural fit."
The CoCENTRIXccp will provide the behavioral health and IDD programs with an integrated, ONC-ACB certified Electronic Health Record, Case Management, and mobile consumer applications designed specifically for the needs of each individual served. Additionally, the CoCENTRIXccp solution will allow the programs to share a common platform that is consistent with the CoCENTRIX system currently deployed at the Mississippi State Hospital and several other mental health programs in the State. These vital tools for coordinating care within and between programs also provide powerful reporting tools to meet the State reporting requirements as well as the Federal requirements for meaningful use of electronic health records.
"CoCENTRIXccp will allow us to centralize the data for our programs, eliminating duplication of data and eliminating the need for multiple local databases," said Dunaway. "This means that our programs will have centralized access to the system and the files will be preserved and accessible even in the event of a disaster in the region."
Through the use of the CoCENTRIXccp, DMH will also be able to provide access to consumers and their families through the use of CARETILES, CoCENTRIX's mobile "Connected Consumer" applications – allowing them to be active participants in their own care plans.
"CoCENTRIX is delighted to have been chosen to partner with the Mississippi Department of Mental Health," stated Leigh Orlov, President of CoCENTRIX. "With the deployment of our Coordinated Care Platform, the State's programs will now have the ability to provide the most comprehensive, collaborative, and personalized care possible to Mississippi's most vulnerable citizens."
About CoCENTRIX
CoCENTRIX provides innovative coordinated care solutions to Health and Human Services. Our flagship product, the CoCENTRIX Coordinated Care Platform (CoCENTRIXccp), optimizes the behavioral care continuum for the best clinical and fiscal outcomes, resulting in a cascade of benefits for state and local government agencies, behavioral health providers, and consumers – all possible through collaborative information exchange and open technology architecture. Our dynamic approach to coordinated care leads to more effective outcomes for individuals and families, while reducing the overall burden of health care costs.
The CoCENTRIXccp includes a growing number of solutions that allow state and local agencies, community providers and consumers to connect collaborate and coordinate services. Our platform includes an ONC Certified Electronic Health Record, Collaborative Case Management, Managed Care Solutions, and CARETILES, a marketplace of interactive, mobile consumer applications that allow the consumers to actively participate in their treatment.
Today, more than 500 agencies in 42 states are utilizing CoCENTRIX technologies to efficiently and cost-effectively coordinate services, maximize stakeholder's investments, and improve the health and safety of the populations they serve.