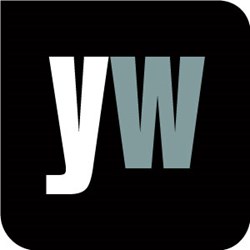 London, UK (PRWEB UK) 20 November 2013
A lesbian couple at a high school in Portland, Oregon, have been elected as the homecoming princess and princess, the Daily Mail reported October 31st. According to the article, "Teenage lesbian couple voted to Oregon high school homecoming as princess AND princess," the Cleveland High School's student newspaper The Clarion reported the most important factor in Osborne and Schoenfled's election was that 'no one made a big deal out of it... the senior class simply recognised two of their friends who were dating by voting for them as part of the homecoming court.' (http://www.dailymail.co.uk/news/article-2481934/Teenage-lesbian-couple-voted-Oregon-high-schools-homecoming-princess-AND-princess.html#ixzz2jiRZ4LY0)
With this in mind, Yourwellness Magazine explored the health and wellness issues that lesbians and bisexual women face. Yourwellness Magazine explained, 'All women have certain risks that specifically affect their wellbeing, but certain issues are particularly a cause for concern among women who have sex with women. This is not just a case of sexual health risks – although that plays a part in your wellness – but lesbian and bisexual women face an increased risk of physical and mental health problems too.' (http://www.yourwellness.com/2013/10/health-issues-lesbian-bisexual-women-face/#sthash.lkRzVWqR.dpuf)
Yourwellness Magazine outlined five health concerns that specifically affect lesbian and bisexual women:
1. Sexually transmitted infections (STIs). Some STIs can spread between women, particularly through oral sex, sexual behaviour involving digital-vaginal or digital-anal contact, and shared penetrative sex toys.
2. Depression. Lesbians and bisexual women might be at higher risk of depression and anxiety, especially young people who identify themselves as lesbian, gay, bisexual or transgender. This could be due to a number of factors, including social alienation, discrimination, rejection by loved ones, abuse and violence.
3. Substance abuse. There are unique risk factors involved in lesbians and bisexual women experiencing substance abuse, including the stress of passing as a heterosexual or coming out, sexism, discrimination, relying on bars or clubs for socialising and peer support and the trauma of bullying, violence, abuse or self-abuse.
4. Domestic violence: As domestic violence is traditionally depicted as a man abusing a woman, women in a relationship with other women mistakenly don't think it can happen to them.
5. Routine healthcare: Many women who have sex with women find it difficult to discuss their needs and concerns with a doctor, or to find a doctor knowledgeable about lesbian health issues.
To find out more, visit the gateway to living well at http://www.yourwellness.com.