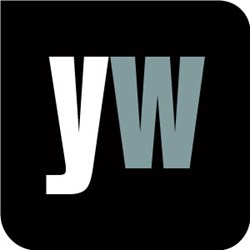 London, UK (PRWEB UK) 19 November 2013
A group of womb cancer survivors travelled to Birmingham for an awareness raising weekend, The Buteman reported October 7th. The article, "From Bute to Birmingham in aid of cancer awareness," explained that Bute resident and womb cancer survivor Kaz Molloy organised a photo shoot in Birmingham with fellow womb cancer survivors from all over the UK, who gathered around the fountain in Victoria Square and waved their peach knickers in the air. Molloy commented, 'It was a wonderful sight to see so many pairs of peach knickers being waved about! We had so many people asking what we were doing and it gave us a chance to talk about womb cancer and raise awareness.'(http://www.buteman.co.uk/news/health/from-bute-to-birmingham-in-aid-of-cancer-awareness-1-3129880)
Yourwellness Magazine felt inspired by this bid to raise awareness of womb cancer, and so outlined the warning signs of the condition. Yourwellness Magazine noted, 'Womb cancer develops in the lining or in the wall of your womb – it is the fourth most common form of cancer amongst women in the UK, with around 7,800 women diagnosed each year. It is more common in women over the age of 50. It's been found that the cancer can often start in your womb and spreads to invade the tissue surrounding the area, or spreads to the bloodstream or lymph system to then infect other areas of the body – this spread of the disease is known as metastasis.' (http://www.yourwellness.com/2013/10/what-are-the-signs-of-womb-cancer/#sthash.w2NNYzUy.dpuf)
Yourwellness Magazine outlined the main symptoms of womb cancer:
1. Bleeding from the vagina. This is especially identifiable after menopause, but women who are still menstruating should be aware of what's "normal" in their monthly cycle.
2. Discharge.
3. Pain or swelling in the lower abdomen.
4. Pain or discomfort during sex.
5. Weight loss.
6. Vomiting or feeling sick
7. Fatigue
8. Passing urine more than usual
To find out more, visit the gateway to living well at http://www.yourwellness.com.