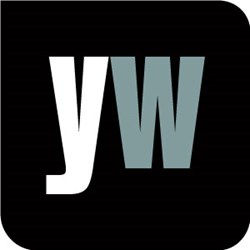 London, UK (PRWEB UK) 21 November 2013
A Chinese restaurant chain has recently gained fame due to its unique speciality; penises. In an article, "Penis hotpots and snake blood: Asia's libido-boosting foods," published on October 9th, Business World Online reported that the Guolizhuang restaurant chain serves penises from many animals – including horse, ram, yak, seal and snake – to many male customers searching for increased potency and sexual prowess. Li Yanzhi, manager of the Chaoyang branch, commented, 'Chinese people believe we can replenish different parts of our bodies by using the same ingredients, which means whatever you eat is nutritious for that part of your body. Eating penises and testicles can make a man stronger and enjoy a wonderful sex life.' (http://www.bworldonline.com/content.php?section=Arts&Leisure&title=Penis-hotpots-and-snake-blood:-Asia%E2%80%99s-libido-boosting-foods&id=77667)
This inspired Yourwellness Magazine to look at other foods which supposedly boost the male libido. Yourwellness Magazine outlined six known libido-enhancing foods: (http://www.yourwellness.com/2013/10/top-foods-to-boost-the-male-libido/#sthash.FqDYz6hI.dpuf)
1. Watermelon – This contains an amino acid known as citulline which can help improve the blood circulation, to the heart and to the genital region. It's the latter that can help men to attain longer erections and increase their libido. Citrulline can help to relax the blood vessels and can even have a similar effect to Viagra.
2. Pumpkin Seeds – Pumpkin is rich in vitamins E, B, K, D and C, as well as being rich in zinc for increased sperm production and prevention of testosterone deficiency.
3. Nuts – All types of nuts are good for increasing libido because they are high in L'arginine which is well known for improving sexual performance. It increases blood circulation and can help to treat issues such as erectile dysfunction. The high levels of omega-3 fatty acids in nuts can regulate hormones and increase sexual performance, as well as boosting the production of sperm.
4. Avocados – These are loaded with vitamin B6 which can balance the hormones in men, as well as potassium which can regulate the thyroid function.
5. Chilli peppers – These boost circulation and release endorphins.
6. Garlic – This enhances circulation and thins the blood, allowing it to flow to the penis more easily.
To find out more, visit the gateway to living well at http://www.yourwellness.com.