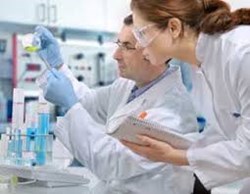 This work could lead to quicker diagnosis and potentially new treatments, giving patients and doctors an even better chance of beating the disease.
Bolton, UK (PRWEB UK) 6 November 2013
As reported by the BBC, Dundee University researchers are pioneering a simple blood test, which can be used to identify patients whose skin cancer has spread (1). It is believed that such tests will lead to faster diagnoses, and help avoid incidents of cancer misdiagnosis.
According to their presentation during the 'National Cancer Research Institute Conference,' the blood test measures levels of a gene called TFP12, found in the DNA in the blood. The landscape of the DNA then helps to identify if the cancer has spread. It is believed, that such findings could not just lead to faster diagnoses, but also new treatments (1).
Particularly difficult to treat, certain skins cancers, such as melanomas, are also notoriously hard to detect. Dr Tim Crook, study author and consultant medical oncologist at the University of Dundee, described the advantages of the test as follows (1)–
"By using a blood test, we have the basis of a simple and accurate way of discovering how advanced the disease is, as well as an early warning sign of whether it has started to spread."
This work could lead to quicker diagnosis and potentially new treatments, giving patients and doctors an even better chance of beating the disease"
"There's increasing evidence that the latest treatments are more effective in these early stages and, if we can identify patients whose cancer has only just started to spread, this would significantly improve the chances of beating the disease."
As reported by the BBC, the next step is to develop a panel of similar biomarkers, which would help to detect those patients needing extra treatment to fight their melanoma (1).
Considering the new test, Asons Executive, Laura Williams –
"This technique represents a progression in skin cancer diagnosis, and treatment. It will be interesting to see whether or not these tests become routine."
"If a Melanoma is detected earlier, the surgery required might not be quite so extensive, lowering the risk of associated complications. This test would also help to avoid incidents of cancer misdiagnosis, averting scenarios where a prognosis is poor because treatment has been delayed."
"At Asons Solicitors, we see claims for surgery compensation, where complications have hindered recovery. Using this test to lower the need for invasive treatments would certainly represent a significant advancement."
In the event that someone has been subject to cancer misdiagnosis or a surgical error, they must seek legal advice as quickly as possible. Taking action can prevent the same situation from reoccurring, helping others to avoid injury in future.
Those who have suffered from cancer misdiagnosis may be able to make a clinical negligence claim for cancer misdiagnosis compensation. Asons Solicitors deal with NHS compensation claims on a regular basis, they can be contacted on: 0844 850 1062 or via their medical claim form at asons.co.uk.
-Source-
(1) BBC News Blood test could detect serious skin cancer spread (4/11/2013), bbc.co.uk/news/health-24770207
-ENDS -
About Asons Solicitors:
Asons Solicitors is a Bolton-based law practice that specialises in personal injury and industrial disease claims. Founded by brothers Imran Akram and Kamran Akram, Asons Solicitors has developed to become a young and dynamic law firm that delivers practical solutions to clients in times of difficulty. Their continued focus on their staff has seen them awarded with the Investors in People "Gold Award"; which is reflected in the professional and personable approach they take in working with clients. They strive to grow and to develop, and their supportiveness and attention to detail ensures that their clients use them time and again.
For further information contact:
Email: info(at)asons(dot)co(dot)uk
Website: http://www.asons.co.uk