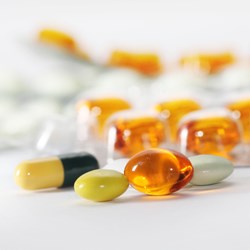 12.5% of toddlers are obese, as are 17% of boys and 16% of girls up to the age of 15
(PRWEB UK) 8 November 2013
The Government is considering offering vitamins to all children in the UK under the age of five, due to rising cases of rickets. (http://dexpr.es/1d0TRtl)
Currently people on lower incomes qualify for vitamins through the Healthy Start Scheme on the NHS but fears about the rising number of children developing rickets, which is caused by a lack of Vitamin D, has prompted a rethink.
England's Chief Medical Officer Professor Dame Sally Davies has asked the National Institute for Health and Clinical Excellence (NICE) to examine whether all children should receive drops or tablets containing vitamins A, C and D. (http://bbc.in/1a8kw8U)
ChemistDirect Pharmacist Marian Nasr said: "The NHS currently recommends all youngsters aged six months to five years to be given daily vitamin drops.
"But figures show that up to a quarter of the population has low levels of vitamin D in their blood, and the majority of pregnant women do not take vitamin D supplements."
Rickets causes the bones to soften and become prone to fractures and deformities. (http://bit.ly/8FvN8g) However, some children may have an increased risk of rickets such as those who cover most of their body fro religious or cultural reasons, never go outside without sunscreen, or have naturally very dark skin.
Ms Nasr added: "Parents should ensure that their children eat plenty of foods rich in Vitamin D and calcium.
"Foods naturally containing Vitamin D include oily fish, liver and eggs, and the vitamin can also be obtained naturally through exposure to sunlight."
There are also concerns over a lack of Vitamin A, which helps to strengthen the immune system and sight, and Vitamin C, which boosts the immune system and helps the body to absorb iron.
Anyone with concerns should visit their GP or pharmacist for more information.