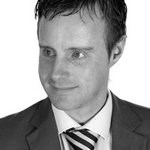 (PRWEB UK) 7 November 2013
A leading solicitor at personal injury firm Mercury Legal has described recent reports of alleged negligence at a hospital in Essex as "immensely concerning" after figures show an increase in the number of people being admitted to hospitals daily across England.
On 5th November 2013, the Care Quality Commission (CQC) reported that it has carried out an investigation on a cancer unit at Colchester Hospital and referred its findings to the police. On their website, CQC suggests its inspectors reported that a number of patients in the hospital cancer unit "may have suffered undue delays" in treatment because there were "inaccuracies" with waiting time data regarding the patients' treatment. (i)
In its inspection report, published on 5th November, the regulator says that some staff reported they were "pressured" to change patient data to make it seem like people were being treated in line with national guidelines. If this was the case, some patients could have experienced a delay in treatment as a result. (i)
These latest reports come at a time when the health system in England is under immense pressure. As winter approaches, the number of people being admitted to hospital will undoubtedly grow and all patients will expect to receive a high level of care.
A report by The Guardian on 5th November stated an increase of nearly 13% in the number of patients being admitted to hospitals in England during the past five years. This figure means 41,500 patients are admitted to hospitals daily, with a total of 15.1m admissions during 2012/13. (ii)
This high increase in admissions to hospitals in England is concerning given a recent review of hospital trusts carried out by the CQC in October 2013. Following the monitoring of data on death rates, serious errors and patient surveys, the CQC found that 44 of 161 trusts in England fell into the two highest risk categories, meaning they are at an increased risk of providing poor care. (iii)
Chris Woods, Partner and Head of Medical Negligence at Mercury Legal, said: "These reports are immensely concerning and could potentially have put a number of patients at the ward at great risk.
"Reports over the past couple of months have highlighted the high risk of medical negligence at hospitals across England and as winter approaches, the number of people being admitted to hospitals will only increase. Patient care needs to be the number one priority."
Mercury Legal are specialists in medical negligence claims and our highly experienced team of solicitors have supported hundreds of victims of hospital negligence, recovering hundreds of pounds of compensation for victims and their families. We have a highly professional, determined and experienced team who deal with every aspect of medical and hospital negligence.
Sources
(i) Care Quality Commission recommends Essex hospital trust is put into special measures, Care Quality Commission webiste, 5th November 2013: http://www.cqc.org.uk/media/care-quality-commission-recommends-essex-hospital-trust-put-special-measures
(ii) Hospital admissions soar to 15.1m, The Guardian, 5th November 2013: http://www.theguardian.com/society/2013/nov/05/hospital-admissions-england-nhs-up-figures
(iii) Quarter of hospitals 'at raised risk of poor care', BBC News, 24 October 2013: http://www.bbc.co.uk/news/health-24635887