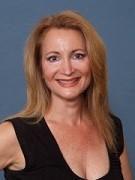 Experience the Other Side LIVE!
Boca Raton, FL (PRWEB) November 08, 2013
Spirit Medium Laura, host of The Virtual Seance internet radio and TV show featuring LIVE, REAL & RAW other side messages, regularly delivers messages from the other side with great empathy, evidence and ethics. You can expect her to deliver the same quality as the featured medium of the Intuitive Arts Festival.
Miracle of Spirit. An example of messages from spirit filled with empathy, evidence and ethics is on an episode of The Virtual Seance. The last reading, about 40 minutes into this show sample, illustrates the miracle of spirit.
Roberta's aunt came in predicting Roberta would reconcile with her son. Roberta emailed Laura two months later to say her estranged son connected with her, just as her aunt in spirit had predicted.
Her update two months later to Spirit Medium Laura includes, "Hi Laura, If you recall, my reading ended with my aunt saying that I would be reunited with my son, just be patient. On his birthday, September 27, he sent me an email and friended me on Facebook! I thought it would never happen."
Sample Readings. You can listen to this show here. The readings start about ten minutes into the show. The above incident happened about 40 minutes into The Virtual Seance show. Just go here.
the Intuitive Arts Festival: The Intuitive Arts Festival will not only provide connections with loved ones in spirit, but as well, access to many intuitive modalities, alternative/holistic practitioners and vendor booths. There will be private readings, free lectures, demonstrations, astrology, tarot, numerology hand-writing analysis and Reiki.
The Intuitive Arts Festival is open to the public and free of charge to enter. Lectures begin at noon and will continue throughout the afternoon.
"The Intuitive Arts Festival is very inspiring! There is a lot to gain, and nothing to lose. Take your journey further and open the doors of your mind….I loved it!" commented Loryn Halperin.
What: Levis JCC's Intuitive Arts Festival
When: Friday, December 13, 2013 from 11:00 a.m. – 4:00 p.m.
Cost: Entry is free; private readings with various practitioners $20 per 15 minutes; Notes: Boxed lunches available for purchase ($10)
Where: The Levis JCC's Sandler Center for Jewish Life Enhancement is located at 21050 95 Avenue South. Enter from Glades Road, one light west of Lyons.
About Spirit Medium Laura
Laura Mendelsohn is a genuine Spirit Medium who has been talking to spirit for over 30 years. Laura has been highlighted in the media, filmed for TV and is host of The Virtual Seance, an Internet Radio & TV Show, providing LIVE, REAL & RAW Spirit Connections and Education, Mondays, 8 p.m. ET.
For More Information
Contact: Laura Mendelsohn
Phone: (954) 465-7338
Web: http://www.SpiritMediumLaura.com