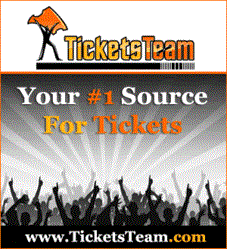 Paul Simon & Sting 'On Stage Together' tour tickets are available to order online now at TicketsTeam.com.
Houston, TX (PRWEB) November 06, 2013
Two of music's most long-lasting and prominent artists, Paul Simon & Sting, will embark on a live concert tour throughout the USA and Canada in February and March 2014. Both singers have actually pushed the borders of popular music, and now will do numerous concerts on stage together. Paul Simon & Sting 'On Stage Together' tour tickets are available to purchase online at TicketsTeam.com.
Launching February 8 in Houston, TX, Sting & Paul Simon tour will include concerts in Dallas, Chicago, Philadelphia and 15 more cities, including the capital of the USA. Featuring 15 stops in major US and 3 Canada cities, the tour ends March 16, 2014 in Orlando, FL. Full schedule for the 'On Stage Together' tour concerts:
February 8: Toyota Center in Houston, TX;
February 9: American Airlines Center in Dallas, TX;
February 11: Pepsi Center in Denver, CO;
February 15: The Forum in Inglewood, CA (nearby Los Angeles);
February 17: SAP Center in San Jose, CA;
February 19: KeyArena At Seattle Center in Seattle, WA;
February 20: Rogers Arena in Vancouver, BC;
February 23: Xcel Energy Center in Saint Paul, MN (nearby Minneapolis);
February 25: United Center in Chicago, IL;
February 26: The Palace Of Auburn Hills in Auburn Hills, MI;
February 28: Bell Centre in Montreal, QC;
March 1: Air Canada Centre in Toronto, ON;
March 4: Madison Square Garden Arena in New York, NY;
March 7: Wells Fargo Center in Philadelphia, PA;
March 9: Giant Center in Hershey, PA;
March 13: Verizon Center in Washington, DC;
March 15: BB&T Center in Sunrise, FL (nearby Miami);
March 16: Amway Center in Orlando, FL.
"As individual artists, Paul and Sting have had a diverse and unique history, and I suspect the challenge for both of these prolific songwriters will indeed be narrowing down the song choices," Arthur Fogel, the president of Global Touring and chairman of Global Music, Live Nation, said.
'On Stage Together' tour is expected to be one of the biggest tours of the entire year 2014. Paul Simon & Sting tour tickets are sure to be a big seller this concert season, and fans can expect to see an engaging series of concerts.
TicketsTeam.com is not affiliated with Paul Simon, Sting, their management teams, nor 'On Stage Together' tour venues, and is merely a ticket marketplace.