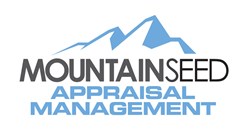 Atlanta, GA (PRWEB) November 12, 2013
In January 2014, there are many appraisal regulations that will take effect. One of the most concerning comes from Dodd-Frank's amendments to ECOA, making it mandatory to provide a borrower a free copy of the appraisal whether or not a loan will close.
The reason many lenders are concerned with this is it also applies to internally prepared evaluations. This means lenders will have to provide a copy of an internally prepared evaluation if a loan doesn't close, and could create conflict between would-be borrowers and lenders.
"Because of these new requirements, many of our clients are beginning to use either full appraisals, or appraiser-prepared evaluations," says Carl Streck co-founder of MountainSeed Appraisal Management. "We built a special product to assist lenders with appraiser-prepared evaluations just for this reason."
The main reason lenders use evaluations over appraisals is to save appraisal-related costs; however, with the new guidelines internal evaluations may be a thing of the past.
MountainSeed Appraisal Management is one of the only appraisal management companies serving the needs of community and regional banks in nearly every state in the nation. MountainSeed handles both commercial appraisal management, and residential appraisal management. MountainSeed's experienced appraisal review staff is comprised of commercial and residential review appraisers. Many hold prestigious professional designations, including the Appraisal Institute's MAI and SRA designations.
MountainSeed was voted the best appraisal management company to work for in Atlanta, the 29th overall best place to work in Atlanta, and the fastest growing Appraisal Management Company in Atlanta by the Atlanta Business Chronicle.