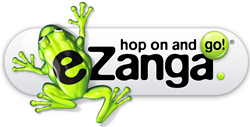 A click that is agile enough to pass through the first lines of defense but does not behave properly after leaving our system will be captured and systematically removed.
New York City, New York (PRWEB) November 06, 2013
Online advertising company, eZanga.com is pleased to announce the latest upgrade to Traffic Advisors™ , their exclusively developed click fraud protection platform that determines whether specific traffic is fraudulent to protect their client's budgets.
The first intention of this new update is to capture any fraudulent activity that aims to emulate human behavior. Since the launch of Traffic Advisors™ in 2005, the eZanga team has implemented a quality assurance process that continuously looks for expansion due to changing trends and industry standards. The process incorporates client feedback, industry experts and various testing phases.
In the past, Traffic Advisors™ operated similar to the most common click-fraud platforms, where real-time analytics are matched with raw historical data to determine if traffic is good, bad or indifferent before the click happens. The latest addition to Traffic Advisors follows the traffic through the click and tracks the sequence of events after the click to reveal the behavior pattern.
"The new system will automatically look for uncharacteristic behavior patterns. A click that is agile enough to pass through the first lines of defense but does not behave properly after leaving our system will be captured and systematically removed," says CEO of eZanga, Rich Kahn.
This behavior pattern analysis is essential to the second intention of Traffic Advisors™ 's new upgrade, an intuitive scoring system. Each traffic source is subjected to a test period which can last from a few hours to a few days depending on the volume and type of traffic. After a series of tests, each source will be scored from zero to nine; the higher the score, the higher the conversion value. To ensure consistency, the traffic sources will be evaluated on a routine basis to make certain scores are kept at a high standard.
"During the beta testing period, we used our own resources and funds to test and track ROI with current and past advertisers. We found out that the new scoring system makes the need for white lists almost obsolete," says Kahn. According to Kahn, ad:tech is one of the best events to announce new features and products in the digital marketing space. "ad:tech New York brings together the best and brightest in the industry. With so many industry professionals in one location, the feedback has proven to be invaluable," states Kahn.
The eZanga team will be answering questions about Traffic Advisors™ and educating advertisers about their latest offline cost per call product, eZangaCalls at booth #1111. At the end of the show, they will have a business card drawing for a new iPad mini.
About ad:tech
ad:tech is the world's largest digital marketing conference and exhibition, with 10 shows in 7 countries. The interactive advertising and technology show includes keynote speakers, topic driven panels, and workshops. The exhibition hall also provides thousands of professionals in the digital marketing industry an opportunity to meet face-to-face. ad:tech New York takes place November 6-7 at the Jacob Javits Center in New York City.
About eZanga.com
eZanga is a digital marketing company that helps companies grow their business through multiple advertising solutions including pay- per-click and cost-per-call. Since their launch in 2003, eZanga has grown from a tiny tech start up to an award winning small business. eZanga has been on the Inc. 500|5000 list for five consecutive years and has been recognized as one of Philadelphia's fastest growing companies by Philly100, Deloitte and SmartCEO Magazine.