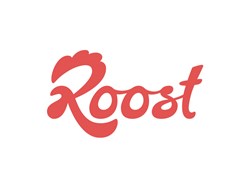 Toledo, OH (PRWEB) November 06, 2013
Notice Software is pleased to announce the beta launch of Roost (http://www.roost.me), a digital marketing platform that allows mobile websites to engage visitors with push notifications. Roost will initially focus on independent publishers and e-commerce. The product comes equipped with an analytics dashboard that measures user engagement across a variety of metrics.
Roost replaces Alert Rocket, a forerunner product developed by Notice Software, with additional functionality and analytics for the business/customer and enhanced experience for the end-user.
"We are excited to provide the engagement power of push notifications to businesses whose base is better suited for a robust mobile web presence than a standalone app," says Burton Miller, CEO of Notice Software. "We're especially excited about the ways we can help small and medium size publishers reach their audience. Finding ways to bring visitors back to their mobile websites is an increasingly important challenge for inbound marketers. We see Roost as part of the solution to this challenge."
Roost is designed to accommodate all mobile websites, but Roost will place an emphasis on blogs and e-commerce sites. Miller: "In the coming months, we anticipate that Roost will be a powerful tool for SMB-sized e-commerce operations. We plan to integrate with popular e-commerce platforms to make the process of sending push notifications as easy as possible for these businesses."
Roost is presently available in 17 languages with end users in 69 countries.
Notice Software, the parent company of Roost, is based out of Toledo, Ohio.