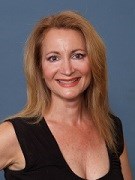 Your soul purpose is magic!
(PRWEB) November 08, 2013
Spirit Medium Laura reveals ways to experience powerful abundance by using the Soul Purpose MAGIC system on The VIRTUAL SEANCE, featuring live, real and raw Internet Radio and TV readings, Mondays, 8-10pm ET.
The steps in this system spell L-O-V-E. L-O-V-E stands for Live in the Now, Open inner gifts, Vibrate at higher frequencies and Embrace the flow of Guidance Opportunities and Destiny (GOD). The result of these steps are subtle, but magical.
An example of how this system works is the following: Laura, born into a metaphysic family with psychic gifts of her own, chose instead to focus on money. After many years of struggle to attain financial success, she lost millions only to discover a greater wealth.
This is the wealth of soul purpose. As she finally gave up her battle to avoid financial ruin, she let go into the wealth of service from her gifts. Within four months of totally surrendering to service from her spiritual psychic abilities, her income rose 400%. Laura knew she was being led.
This success inspired the abundance coaching program called "Soul Purpose Magic." It helps eliminate blocks, get in touch with inner gifts, learn how to raise vibration to finally embrace a powerful intuition that guides forward.
Free video: Obtain a free video on Soul Abundance right at this link here.
Tune in: Watch or listen to The Virtual Seance, featuring LIVE, REAL & RAW readings with Spirit Medium Laura on Mondays, 8-10pm ET at this link.
About Spirit Medium Laura
Laura Mendelsohn is a genuine Spirit Medium who has been talking to spirit for over 30 years. Laura has been highlighted in the media, filmed for TV and is host of The Virtual Seance, an Internet Radio & TV Show, providing Live, Real & Raw Spirit Connections and Education, Mondays, 8 p.m. ET.
For More Information
Contact: Laura Mendelsohn
Phone: (954) 465-7338
Web: http://www.SpiritMediumLaura.com