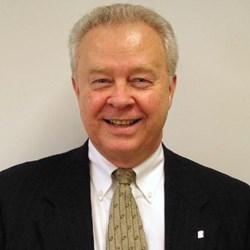 This was arguably the best CI (competitive intelligence) presentation I have ever attended.
Tarrytown, NY (PRWEB) November 07, 2013
The recording and slides from recent webinar, "The Modern Rules of Content Curation and Distribution," are now available for free download on the InfoDesk blog. InfoDesk's October 1 webinar was sponsored by InfoDesk and LexisNexis, in cooperation with the Special Libraries Association's Pharmaceutical & Health Technology (PHT) Division.
The webinar, which was attended by more than 250 business communications professionals, focused on understanding and meeting the content curation, media monitoring and distribution challenges presented by recent changes in the content market. The webinar examined the explosion of non-traditional and alternative content. It was created specifically for corporate communications, brand management and other institutional information professionals responsible for corporate intelligence, competitive intelligence and knowledge management.
"This was arguably the best CI (competitive intelligence) presentation I have ever attended," said one research librarian attendee. "The presenter was particularly knowledgeable and had an excellent manner, and the information was clear and on point."
The webinar featured guest speaker Michael Stelzer, a consultant and the former Director of Ernst & Young's Center for Business Knowledge. Stelzer, who was with Ernst & Young for more than 23 years, discussed the content curation and distribution challenges and opportunities that companies and other organizations face today. He also emphasized steps they can take to best leverage their content, technology and human assets to create real competitive advantages.
During the webinar, Stelzer shared his perspective—based on his more than 30-years of high-level industry experience—on the how the rules for content curation and distribution have changed and what companies need to do to compete effectively in the new environment.
"Companies spend a ton of money on content, as well as on the technology to deliver to it," Stelzer has said. "Unfortunately, many companies still have not figured out how to effectively curate and deliver relevant daily intelligence in a way that actually fits with their employees' work habits." This disconnect, according to Stelzer, is costing organizations "untold millions" in wasted time, decreased productivity, poor decisions and increased risk.
Stelzer focused specifically on the new rules for leveraging content assets for maximum value in this changing environment, as well on finding the right technology and creating winning results.
According to Stelzer, the first three modern rules for content curation and distribution are: 1) Content must be relevant and valuable to the audience. 2) Establish and follow an ethical curation process. 3) Do not reproduce a story in its entirety. To learn the rest of Stelzer's "modern rules," please download the webinar recording and slides.
Stelzer is currently President of Knowledge Management Services & Associates, an information consulting firm based in Ohio.
About InfoDesk
InfoDesk specializes in cutting-edge business intelligence solutions that help organizations integrate, deliver and share content resources more quickly, cost effectively and securely. For more than twelve years InfoDesk has helped some of the largest multinational corporations, top government agencies and media companies integrate, deliver and share large volumes of information more effectively. InfoDesk is based in Tarrytown, NY with offices in London and Washington DC.