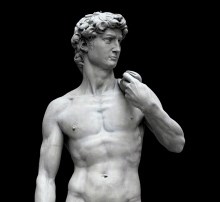 (PRWEB) November 26, 2013
Hugh Hefner helped encourage sexual ideals, enthusiasms, and passions over the last 60 years through the Playboy Magazine pages. Now, enjoy a nude art display that honors Hugh Hefner and explains how ancient man influenced modern men to invent many products enjoyed by today's modern world.
Hugh Hefner is responsible for billions of love affairs, millions of marriages, and millions of babies, all thanks to Playboy's last 60 years. Hugh Hefner has promoted love and needs to be honored for all he has contributed to our society. The money AMFC will give him from the 50% split drawing will show him how much he is truly appreciated.
People can receive one $10.00 50% split ticket for every $10.00 donated, which are available at http://www.celebrateplayboy.com. Interested people can also call 716-587-1120 or e-mail russbuis(at)aol(dot)com. The drawing will be held on December 24, 2013. The drawing winner will be posted on http://www.celebrateplayboy.com on Christmas Day, 2013.
Please also see the following light-hearted self-help books written by our in-house author, Oliver H. Greenbagg, now available at the AMFC Incorporated web site. "Degovernmentalization" gives our government many tips on how to run a more efficient government and economy, while "Defatlization," Dedruglization," "Dealcoholization," and "Degamblization" will help people with mild substance and lifestyle abuse issues from a nonprofessional, humorous point of view.
Please note that anti-gay and anti-abortion statements are made in the Man's World art display.