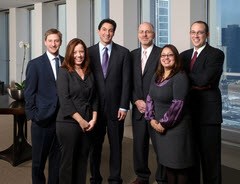 (PRWEB) November 08, 2013
A federal court ruled last month that government investigators charged with uncovering fraud can privately sue the companies they investigate. David Chizewer, a False Claims Act attorney, says this decision will make it much easier for fraudulent companies to be brought to justice.
Two investigators with the Department of the Interior had reported alleged fraud on the part of Shell Oil, but the government declined to take action, according to court records (Little and Arnold v. Shell Exploration, 2012 WL 3089777 (5th Cir. 2012)). So the investigators filed a lawsuit against Shell themselves.
Such cases are usually brought by former or current employees who have witnessed corruption firsthand. Judges with the Fifth Circuit Court, however, ruled that investigators have the same right as other citizens.
"Their entire job is to root out and prosecute fraud. Of course they should use every legal mechanism available to do that," said Chizewer, a False Claims Act Attorney at Goldberg Kohn.
The investigators filed the suit under the False Claims Act, which allows any citizen to sue on behalf of the US government when the government is being defrauded.
"The point of the False Claims Act is to incentivize citizens to report wrongdoing, to stand up when they see a company cheating," Chizewer said. "It's something we want to encourage."
Chizewer says the court's ruling will help make that act even more effective.
"Previously, investigators had to find someone within the company who was willing to blow the whistle, and that's not always possible," he said. "Now they can start the case as soon as they have the evidence."
About Goldberg Kohn:
Serving clients nationwide, the attorneys of Goldberg Kohn are committed to helping fight fraud against the government. Focusing on False Claims Act cases, Goldberg Kohn helps whistleblowers bring successful lawsuits against fraudulent companies as well as fight Medicare, pharmaceutical and nursing home fraud. There are a growing number of federal, state and local laws – including the False Claims Act – designed to encourage people with knowledge of fraud against the government to come forward. These whistleblower laws often provide a financial reward, and a level of protection to those who do. Goldberg Kohn can help whistleblowers make use of these laws to stop fraud, maximize whistleblowers' rewards for coming forward, and protect whistleblowers throughout the process. The firm has the experience, sophistication and resources required to take on even the largest corporate defendants and will fight for clients all the way to the finish line. Goldberg Kohn can be contacted at:
Goldberg Kohn
55 East Monroe Street Suite 3300
Chicago, Illinois 60603-5792
312-863-7222
whistle(at)goldbergkohn(dot)com