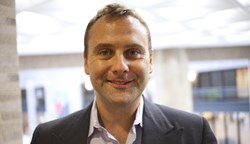 New York, NY (PRWEB) November 06, 2013
The Mount Sinai Hospital is pleased to announce leading cardiac surgeon, Allan S. Stewart, MD, has been appointed Director of Aortic Surgery and Co-Director of the Valve Center in the Department of Cardiothoracic Surgery. Dr. Stewart joins Mount Sinai from NewYork-Presbyterian Hospital/Columbia University Medical Center.
"We are excited that Dr. Stewart has joined our team at Mount Sinai to lead and expand our Aortic Surgery program," says David H. Adams, MD, the Marie-Josee and Henry R. Kravis Professor and Chairman of the Department of Cardiothoracic Surgery at Icahn School of Medicine at Mount Sinai. "Dr. Stewart is recognized for his technical skills and innovations in aortic surgery, and is an important addition to our already outstanding heart valve team."
"With the birth of the new Mount Sinai Health System it is a very exciting time for me to join Mount Sinai Hospital, steeped in such history and expertise in heart surgery," said Dr. Allan S. Stewart, who will also serve as Associate Professor in the Department of Cardiothoracic Surgery at Icahn School of Medicine at Mount Sinai. "I look forward to partnering with Dr. David Adams, a world leader in the field of cardiac surgery, and the premier team at Mount Sinai Heart, to bring greater innovation to our patients with aortic disease."
As an experienced cardiac surgeon, Dr. Stewart has performed more than 2,000 combined elective and emergency procedures in his career, including 1,000 heart valve operations. He specializes in the treatment of aortic valve disease through surgical aortic valve repair, aortic reconstruction, aortic valve-sparing surgery, aortic root replacement, aortic aneurysm repair, aortic dissection, transcatheter aortic valve replacement, and mechanical aortic valve replacement. Additionally, his clinical research focuses on creating and testing novel treatments and technologies for aortic valve repair and patient mechanical circulatory management during complex aortic surgery. He has published approximately 30 peer-reviewed research publications.
As a heart surgeon, Dr. Stewart's goal is always to develop new ways to treat structural heart disease more minimally invasively, while increasing patient survival, improving patient outcomes, delivering more long-lasting, durable surgical results, while decreasing overall costs. Dr. Stewart pioneered a novel technique in stentless biological aortic root replacement. Also, Dr. Stewart developed a novel hybrid endovascular procedure for minimally invasively performing aortic repair, aortic replacement, and treating complex aortic aneurysms.
Since 2005, Dr. Stewart has served as the Director of the Aortic Surgery Program and attending surgeon at NewYork-Presbyterian/Columbia and Assistant Professor in the Department of Surgery at Columbia University College of Physicians & Surgeons. Also, his fellowship training was completed at NewYork-Presbyterian/Columbia. He completed his internship training at the University of Pennsylvania School of Medicine and his residency training at the Hospital of the University of Pennsylvania. At the University of Medicine & Dentistry of New Jersey (UMDNJ)-Robert Wood Johnson School of Medicine Dr. Stewart received his medical degree.
He is board certified in both Thoracic Surgery and Surgery.
Dr. Stewart is a member of American Association for Thoracic Surgery, Alpha Omega Alpha Honor Medical Society, American Heart Association, New York Society of Thoracic Surgery, Society of Thoracic Surgeons, American College of Surgeons, and National Marfan's Foundation.
Since 2011, Dr. Stewart has been listed by Castle Connolly, Ltd. as one of "America's Top Doctors" and "Top Doctors: New York Metro Area," and also as one of New York Magazine's "Best Doctors." In addition to his accolades, Dr. Stewart is an avid marathon runner and tri-athlete.
To make an appointment with Dr. Allan S. Stewart, please call: 212-659-6807.
About the Mount Sinai Health System
The Mount Sinai Health System is an integrated health system committed to providing distinguished care, conducting transformative research, and advancing biomedical education. Structured around seven member hospital campuses and a single medical school, the Health System has an extensive ambulatory network and a range of inpatient and outpatient services—from community-based facilities to tertiary and quaternary care.
The System includes approximately 6,600 primary and specialty care physicians, 12-minority-owned free-standing ambulatory surgery centers, over 45 ambulatory practices throughout the five boroughs of New York City, Westchester, and Long Island, as well as 31 affiliated community health centers. Physicians are affiliated with the Icahn School of Medicine at Mount Sinai, which is ranked among the top 20 medical schools both in National Institutes of Health funding and by U.S. News & World Report.
For more information, visit http://www.mountsinai.org/
Find Mount Sinai on:
Facebook: http://www.facebook.com/mountsinainyc
Twitter: @mountsinainyc
YouTube: http://www.youtube.com/mountsinainy