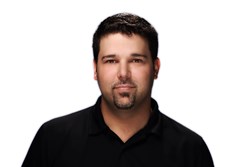 Charlotte, NC (PRWEB) November 08, 2013
Senior Living Communities, an owner/operator of nine retirement communities located throughout the Southeast and Midwest, announced today the promotion of Andrew Ketchum to the position of Vice President of Creative Services.
In his new role, Ketchum will organize, create and implement marketing and creative services projects at the home office and community levels. He will lead the creative services team specializing in graphic design, film, web design, project management, media buying, customer service, social media, public relations, and database support.
Ketchum brings more than a decade of broad-based media experience to his new role. Most recently, he worked as the videographer for Senior Living Communities. Prior to that, he spent 10 years with MorningStar Ministries where he served as Media Production Manager. He is a graduate of Full Sail University.
About Senior Living Communities
Senior Living Communities, headquartered in Charlotte, NC, owns and operates progressive retirement communities located throughout the Southeast and Midwest. Recognized in 2010, 2011 and 2012 by the Assisted Living Federation of America as a "Best of the Best" company, the organization's goal is to use wellness as a means to help members live longer, healthier and happier lives. In 2012, the company launched Wellmore, a new idea in senior living which focuses on using nationally recognized wellness initiatives to extend and improve the lives of older adults. More information about Senior Living Communities is located at http://www.Senior-Living-Communities.com.