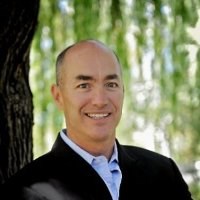 With over 800 employees in India, nearly 40 in the US, four corporate facilities and more than 30 remote offices, it was necessary to bring in an executive of Jonathan's experience and skill.
Novato, CA (PRWEB) November 07, 2013
Patra Corporation (http://www.patracorp.com) announced today an expansion of its executive management team through creation of the position of Vice-President of Global Human Resources and Administration. Co-CEO John Simpson, who made the announcement, said that Patra Corporation has recruited veteran human resources executive Jonathan Pyle, who will begin the new role during fall, 2013.
This strategic leadership position will allow Patra to continue aggressive growth domestically and internationally while maintaining the continuity and consistency of management on which Patra customers rely. This new position reports directly to Patra Co-CEO John Simpson and will oversee HR and administration for Patra executives in India and all domestic staff.
Pyle, in addition to his role of addressing the challenges necessary to ensure Patra continues to keep pace with the changing global workforce, will work closely with Patra's management and service development teams, developing and implementing additional HR related services for customer agencies.
"He will allow us to continue to grow, while ensuring that our hiring and management standards are achieved," said John Simpson, Patra Co-CEO. "We're confident that with his leadership, we can continue to expand while retaining our core principles of high quality processing with short turnarounds, delivered with excellent customer service."
Creation of the new position followed an assessment by Simpson and Patra Corporation Co-CEO Dan Easterlin that the company's client base of insurance agencies and brokers can benefit from the extended range of processing tasks that the firm will provide as it continues to grow. The creation of this position will ensure that the growth is closely managed and focused on the needs of agencies.
During a human resources career of 25 years with ThinkHR, Target, Pitney Bowes, Kay Jewelers and Cyberbills, Pyle has become familiar with the global employment issues that Patra Corporation and its clients must address.
"I am excited to join Patra in this new position, and at this time," Pyle said. "Our growth, both domestically and internationally, reinforces Patra's value to our customers and the insurance market. Patra's innovative approach to attracting industry experienced veterans in the U.S. combined with the efficient and quality driven operations of our large overseas staff is a large piece of what's made Patra so successful."