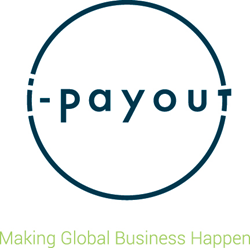 We want to remain innovative in this fast-paced world of digital payments to proactively address the needs of our partners and clients.
Hallandale Beach, FL (PRWEB) November 11, 2013
The global economic crisis that started in 2007 created a shift in how companies conduct business globally. With new priorities focused on efficiency, companies increasingly look for cost-saving technologies and simplified processes. At the forefront of this movement is i-payout™, a leading provider of global digital payment solutions. Recently, i-payout™ released its new brand and website to better showcase how its products and services stimulate economic growth by facilitating global transactions and reducing costs. With over 1.5+ million transactions successfully made in the past year alone, i-payout™ is helping companies expand to new markets not previously considered.
After almost eight years of success in the digital payments industry, i-payout™ surveyed the payment solutions landscape and discovered many businesses were in need of a more holistic solution to achieve efficiencies with their payment platforms. i-payout™ sought input from its customers and partners on what they wanted in a payment solutions system and how they used the platform day to day. In August of 2012 the company launched a year-long initiative to make improvements in order to provide a highly customizable and integrated solution for customers to conduct and fully track all activities, while also providing cost effective and flexible payout and pay-in options. The entire system is housed under one management console that can be customized with each client's brand.
"We want to remain innovative in this fast-paced world of digital payments to proactively address the needs of our partners and clients. Our holistic approach is redefining the way that businesses conduct commerce globally and that is very rewarding," said President, Eddie Gonzalez. i-payout™ set out to create added value and in the process, redefined itself. As such, a rebranding was required to also align its communication.
i-payout™'s new tagline, "Making Global Business Happen", embodies the company's vision to "stimulate economic growth by simplifying the way organizations and their members transact." The new logo has a clean and sophisticated design inspired by i-payout's closed loop system. It conveys the company's simple-to-use and secure solutions, along with its global experience.
"We believe the new logo and brand messaging conveys our global perspective and our ability to simplify otherwise complex processes allowing companies to expand globally," said Mr. Gonzalez. "Our values of ownership, innovation, integrity, and excellence are also reflected in our brand and website."
The new brand and communication also highlights the company's business vertical expertise in Multi-Level Marketing, Direct Selling Associations, unions and the legal industry. "Our emphasis on industry verticals will be clearly communicated while showcasing not only our global system capabilities, but also, our excellent service, security and flexibility," said Chief Financial Officer, Natalia Yenatska.
With the adoption of its new brand, tagline and logo, i-payout™ has simultaneously launched their redesigned website http://www.i-payout.com.
###
About i-payout™
Established in 2007, i-payout™ is a leading global player in the digital payments industry. The company's platform and services make it possible for organizations and their members to make and receive payments anywhere in the world at any time, via multiple options, with ease and convenience. i-payout™ has focused expertise and capabilities to address the specific needs of business verticals, including Multi-Level Marketing, Direct Selling Associations, unions, and the legal industry.
International Payout Systems, Inc
2500 E Hallandale Beach Blvd, suite 800
Hallandale Beach, FL 33009 USA