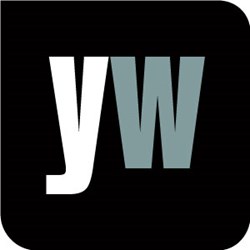 London, UK (PRWEB UK) 21 November 2013
Jets coach Rex Ryan has recently become embroiled in a small controversy about whether or not he'd warned his players off sex ahead of Sunday's game against New England, TheStar.com reported October 21st. The article, "NFL: Rex Ryan best reason to root for Jets," explained that Ryan prescribed total rest for his team, advising them to put off all household chores, such as taking out the rubbish, but somehow, this got garbled into an abstinence pledge. Ryan commented, 'Somebody misinterpreted the message apparently.' (http://www.thestar.com/sports/2013/10/21/nfl_rex_ryan_best_reason_to_root_for_jets.html)
With this in mind, Yourwellness Magazine took a closer look at the tradition of abstaining from sex before a big sporting event, and asked whether or not abstinence really improves athletic performance. Yourwellness Magazine questioned, 'You may have heard that top athletes avoid sex before a big event, so as to keep their fitness and wellness levels to an absolute maximum, but is there any science to support this? How does your sexual health really affect other aspects of your wellbeing?' (http://www.yourwellness.com/2013/10/sex-sport-abstinence-improve-performance/#sthash.uGYkrngD.dpuf)
Yourwellness Magazine noted that there were more than 150,000 condoms handed out to the 10,500 athletes at the London 2012 Olympics, but athletes have traditionally been known to abstain from sex before a big sporting event. Yourwellness Magazine pointed out that boxing legend Muhammad Ali supposedly practised abstinence in the six weeks leading up to a big fight, and the England football team was reportedly banned from sex during the 1998 World Cup.
However, Yourwellness Magazine explained that research into this area is yet to investigate how sex decreases focus, aggression or tension, which is what proponents of abstinence claim sex does. Yourwellness Magazine added that the effect of sex really comes down to who the athlete is, how often they are having sex, for how long and in what way.
To find out more, visit the gateway to living well at http://www.yourwellness.com.