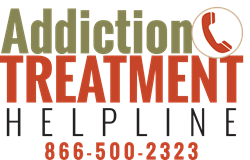 Heroin is not just a big city drug anymore
Boston, MA (PRWEB) November 07, 2013
Staff at the Addiction Treatment Helpline's Boston office has refocused their energy in hopes to help decrease the burden and heartache created by the rising heroin problem throughout the New England states. These addiction professionals are doing all things imaginable to gain all the knowledge and resources possible to help those reaching out for assistance. "Heroin is back and has become a horrifying epidemic" says one staff member. "Heroin is not just a big city drug anymore."
It's no surprise with the consistently increasing prices and tighter restrictions on pain killers such as Oxycontin and other prescription drugs that addicts are turning to heroin which is much easier and significantly cheaper to obtain. Heroin, one of the most addictive and deadliest substances out there, is gaining more and more popularity at a very rapid speed. Research shows this to be especially true in smaller cities and towns throughout New England where officials report a recognizable influx in availability, overdoses and deaths directly related to heroin use.
According to the Office of Substance Abuse and Mental Health Services, the state of New Hampshire has had a dramatic increase in heroin-related deaths during the last decade. There were 40 deaths reported last year compared to the 7 reported ten years ago. Vermont officials reported 914 heroin-related treatments at hospitals last year in comparison to the 269 just three years ago. And these staggering reports of rising heroin use are consistent throughout all the New England states.
"Our primary goal is to be the most reliable source of information for those who are living with the terrible ordeal of addiction" as stated on the helpline website. After speaking with this group of professionals the passion to accomplish just that shined through. With a wide range of information and referral services regarding drug addiction and all associated topics people are encouraged to reach out. While heroin continues to be a huge focus at the Boston office, the team remains available for all substance abuse inquiries.
Addiction Treatment Helpline is a complete resource and database of important information for those seeking help with drug addiction and substance abuse issues primarily serving New England and Mid-Atlantic of the United States. For more information about the Addiction Treatment Helpline please visit http://www.addictiontreatmenthelpline.com. Individuals seeking assistance for themselves or someone they care about are encouraged to call us at 1-866-500-2323.